What is YMCA Adventure Guides?
YMCA Adventure Guides is a membership programme all about strengthening bonds between parents and children through weekend camping expeditions, monthly adventures and spending quality time together.
Become a member by clicking the button below, or email adventure@ymcarhg.org for more information.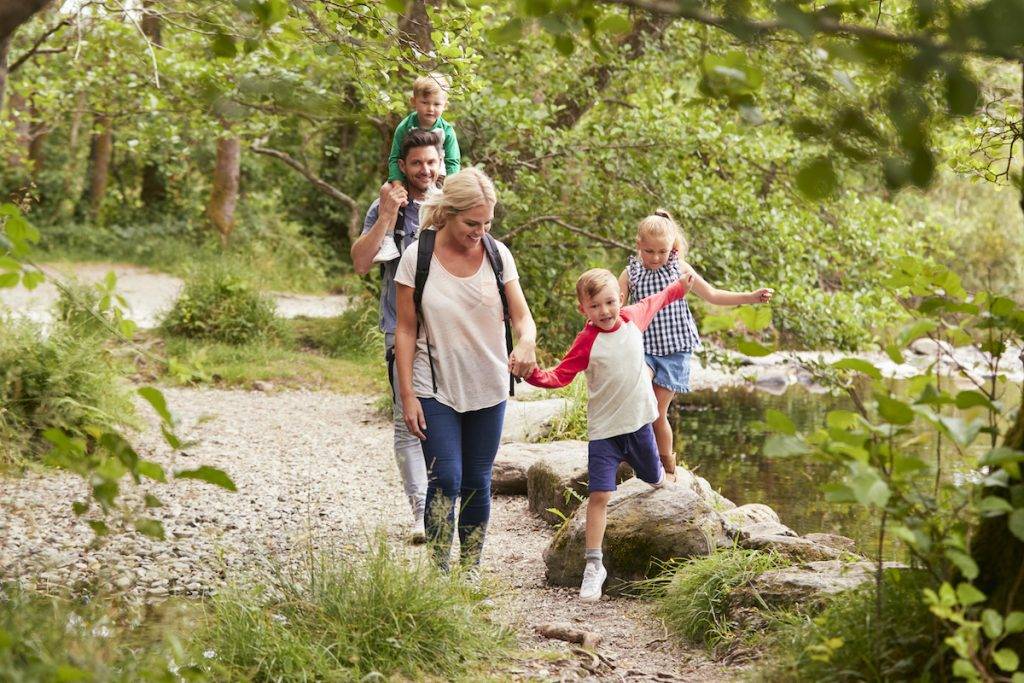 What it involves
Monthly expeditions
Every month, our members get to enjoy our fantastic expeditions. They're action packed and fun, creating memories to last a lifetime. You'll learn skills together, experience new things and have a brilliant time along the way.
Some of our favourite monthly expeditions include… camping, zoos and safari visits, amusement parks, climbing and trampolining, sports and games, adventure centres, water parks.
Spending time together
Our programme is designed to help strengthen bonds between families, and build confidence together as children and parents too. Adventure Guides expeditions are dedicated experiences each month to spend time with each other – hassle free and unforgettable!
Our Reason Y
All of YMCA's programmes are dedicated to the positive development of young people, families and our local community. We're 100% not-for-profit, and we love being able to connect families and children through brilliant opportunities like Adventure Guides.
When and Where
YMCA Adventure Guides circles meet regularly in areas around Nottinghamshire. Meetings are usually held on a weekday evening, and they are a great way to meet other families, play games, tell stories, relax and make new friends with your child, in addition to planning meet-ups and expeditions.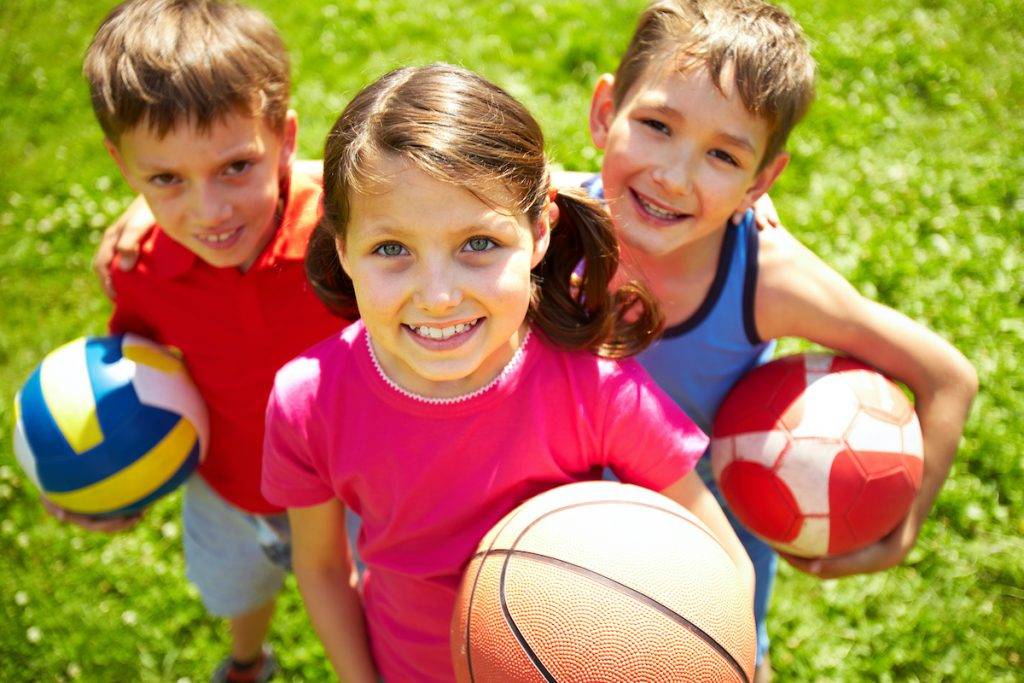 Locations
Families are welcome to join from all across Nottinghamshire! Some areas where we have active Circles include:
Newark and Sherwood
Mansfield
Nottingham
Hucknall
Chetwynd Barracks/Chilwell area
Aspley
Sutton-In-Ashfield
Clifton
West Bridgford
Become a Member
One monthly payment includes access to Adventure Guides for your whole family. (A small additional cost may apply for camping weekends.
Parent(s)/Carer(s) + 1 child £15
Parent(s)/Carer(s)+ 2 children £20
Parent(s)/Carer(s) + 3 plus children £25
Join or set up a circle
Our YMCA team will provide you with everything you need to set up or join an Adventure Guides circle. You will then have access to the members' Circle Pack, which includes all of our exclusive resources, with more downloadable circle resources online. Once you are part of a circle, the fun begins!
Plan and deliver your activities!
You can play your activities at circle meetings, during coffee mornings, or even over a WhatsApp group. You should aim to organise one activity for each month, but you can deliver as many as you like! Alongside your circle activities, you will get the chance to join in the monthly YMCA run expeditions.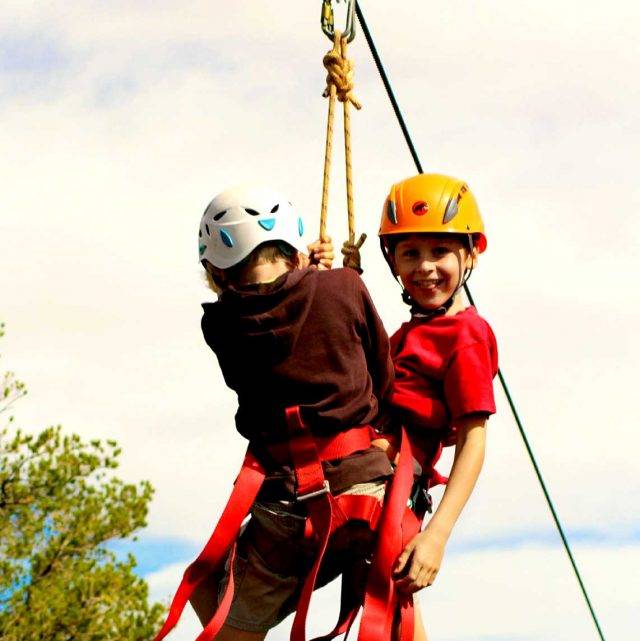 Expeditions
With a YMCA Adventure Guides membership, you can join our monthly expeditions organised by YMCA, which can range from cinema and bowling adventures to theme park day trips and much more!  You can also take part in our three yearly camping weekends, which are our signature expeditions and can include camping, museum sleepovers, adventure weekends, indoor skiing, and trips to the seaside.
Please note there will be an additional £25 fee for families to attend YMCA-run camping weekends. This covers the cost of breakfast and dinner for two days, all activities and camping equipment if required. These are the only planned charges, and any future changes will be communicated to you clearly.
"I have nothing but praise for the effort YMCA goes to in organising these unique experiences for families across Nottinghamshire. We have been able to enjoy new things and spend quality time together as a family; we have become a stronger unit because of Adventure Guides." Parent on Walebsy Forest Camping Expedition
Meet The Team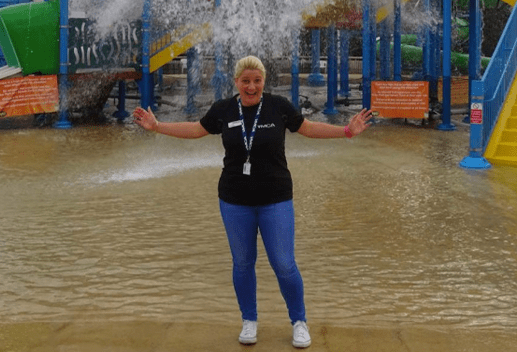 Amy Oakes
YMCA Sports & Family Service Manager
Adventure Guides Lead
Swimming Instructor (Level 2)
Trainer for Approach Training
Paediatric First Aid Qualified
Safeguarding Children, Young People & Vulnerable Adults Trained
FA (Level 1) Qualified
Netball UK Level 1 Qualified
Disability Awareness Trained
BTEC (Level 3) in Management
Nottingham born-and-bred Amy has always been sporty. In her younger days she was scouted for England Ladies under 16s, and has worked for YMCA for thirteen years delivering and managing a range of sport and family programmes.
Amy is passionate about giving parents opportunities to become even more actively involved in their child's development and understands that sometimes spending meaningful time with the people we love most is harder than it should be.
"The Adventure Guides programme really gives parents the chance to try new activities and build stronger bonds with their children. We are creating experiences and memorable moments with that will last a lifetime – and what could be more exciting than that!"
Sam Reed
Sam has been part of the programme for a while, will be volunteering mainly helping with the organising, booking and administration of the programme, expeditions, and camp outs around her other commitments
Sam Whittaker
The other Sam is our newest addition; he is our Adventure Guides trainee. Sam will help on the expeditions and camp outs around his study commitments. Sam comes from a Duke of Edinburgh young leader background and is looking forward to joining us all on the programme.
Steve Scott
After some time working away from Nottingham, Steve will be back joining the programme once again. He will be volunteering for us when he can around his new job and his free time and will be joining us for as many Expeditions as he can. His helping hands will be greatly received!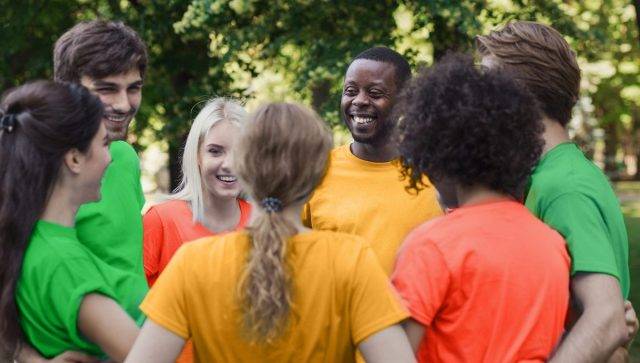 Become a Volunteer
We are always looking for parent helpers to help cook breakfast and dinner for our hungry Adventure Guides on our Weekend Camping Expeditions!
If you want to get involved and help out at our circle activities and expeditions, please chat to the team by emailing adventure@nottsymca.org or by calling 0115 978 58 09.
FAQs
If your question isn't answered below, please feel welcome to contact our YMCA Adventure Guides team anytime on adventure@nottsymca.org.
YMCA day camps
Did you know…
YMCA also delivers a fun and engaging children's day camps programme during school holidays called Camp Williams? Whether your child loves skateboarding or science – our week-long camp offer a variety of Skill Clinics ranging from game design and archery to climbing walls and kayaking. There's something for everyone!