Community Fitness
Low-cost YMCA fitness classes available for everyone in the community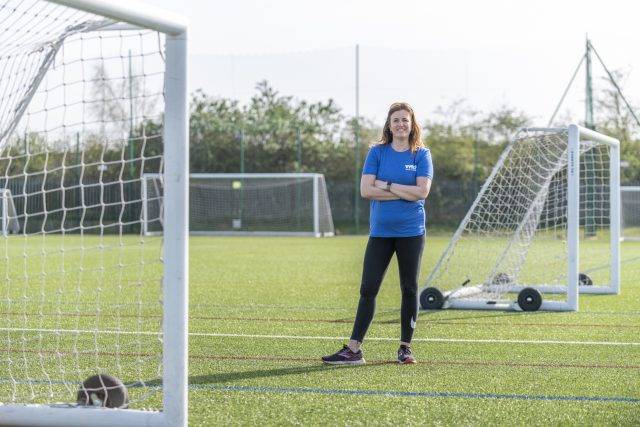 Our community fitness classes are here to help make a variety exercises and movement accessible to everyone, whether you're already passionate about working out or have never exercised before.
Our classes are fun, welcoming and low cost because they're subsidised by the donations and funding that supports our charity.
Our regular classes include:
Run Club – Mondays, Wednesdays and Fridays 7.30am to 9.30am
Pushy Parents – Wednesdays 10am to 11am
Bootcamp – Tuesdays 5.30pm to 6.30pm and Thursdays 10am to 11am
Tai Chi – Thursdays 8am to 9am (hosted in RHP Club)
Walking Football – Thursdays 10am to 11am
Follow us on social media to find out when we introduce new fitness classes.
Book a class
We can usually accommodate you on the day but to guarantee your space on our fitness classes
please call us on 01636 233 125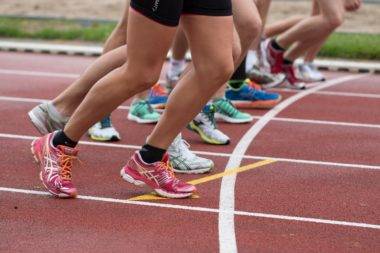 Run Club
Our popular Run Club is a great way to energise your morning at your own pace on our 400m rubberised athletics track
Mondays, Wednesdays and Fridays, 7:30-9:30am

You can also book a session to self-train on our athletics track at a time to suit you.

£2 per session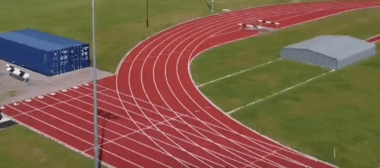 Pushy Parents
This session is a great way to back into fitness once you've had a baby. Join likeminded parents and carers on the athletics track to exercise with or without your pushchair
Wednesdays, 10:00-11:00am

Improve your running week by week and have fun with your baby or toddler

£2 per session
Bootcamp
Bootcamp is twice a week led by a member of our sporting team who will help you set goals and improve your overall fitness
Tuesdays 5:30pm to 6:30pm Thursdays, 10am to 11am

Ideal for all abilities you will take part in a variety of activities from kettlebells and running, to hurdles and body weight strength exercises.

£2 per session
Walking Football
A great way to improve fitness and mobility and enjoy football at a pace to suit you

Every Thursday from 10am to 11am

£2 per session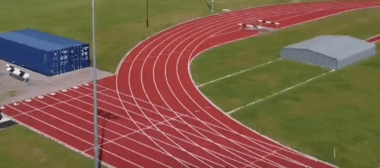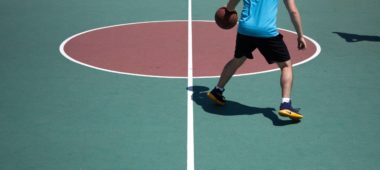 School Holiday Sporting Activities
School holidays only. Follow us on social media to find out what classes we will be running
We run a range of sport sessions for 11 to 16 year olds to enjoy netball, football, tennis or basketball. They are overseen by a member of our sporting team and welcome all abilities to come along and have fun!

£2 per person Our facilities are also available to book for families and friends during the school holidays. At just £1 per person / hour they're an affordable activity when you're stuck for ideas.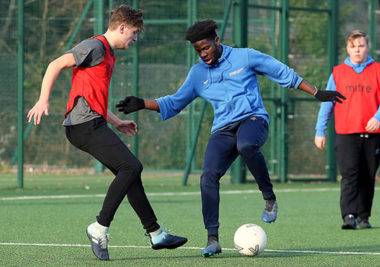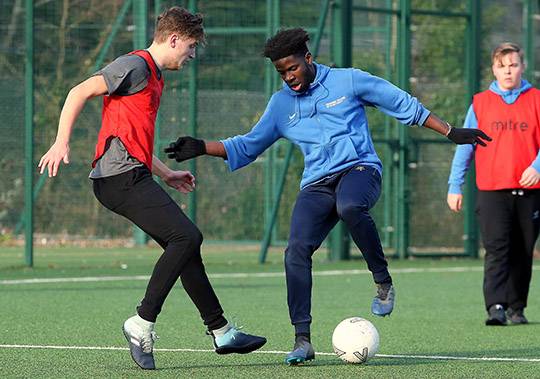 Friday Youth Football
For ages 11-16 on our 3G pitches, join a group of players of all abilities for a session overseen by a member of our sporting team
Fridays, 4pm to 6pm

Bring your friends or join our friendly group to enjoy a kick-about on a professional standard pitch.

£2 per person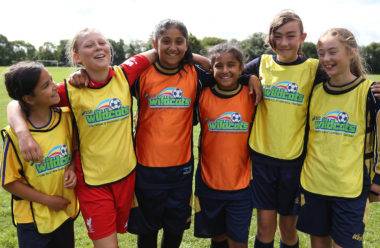 Wildcats: Football for Girls
Starting again in June

This is a great introduction to football aimed at girls aged 5 to 11 years old. All abilities welcome, whether you love football or just want to give it a go. Follow us on social media to find out when we will be starting Wildcats Football

£2 per session
Book a class
To guarantee a place click through to the link to book
Community Fitness Partners