YMCA It's a Knockout 2024
Sunday 23 June 2024
Raise money for young people in the local community!
Enter a team for the YMCA It's a Knockout 2024 – help raise money for young people YMCA support in the Newark community and compete with local businesses and groups in a fun, high energy event!
Enter your team today!
Many will remember the popular 80's TV programme – the fun, and high energy It's a Knockout.  Now you have the chance to take part with your own team of 10 and compete at the YMCA Village in a variety of fun games!  Will you be the winners in Slippery Summit, Medieval Madness, Penguin Pursuit or Fe Fi Fo Fall?
Enter your team today!
Compete in six games based on the TV show
Money raised goes directly to support young people in the Newark area
Prizes and refreshments for teams in the YMCA Village after the competition
Fun day out for family and friends.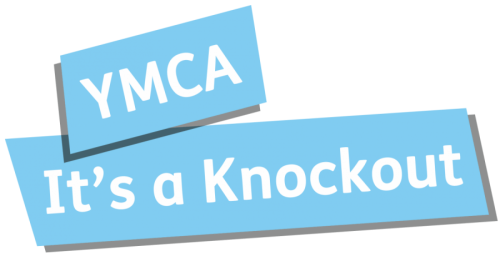 Three entry options:
Teams choose from one of three entry options and commit to donating a proportion of £1,000 (or more)
So for a team of 10 each member would just need to raise £100 each
Prizes for team winners and individuals that raise the most money!
You can also choose to pay a £100 deposit when you register, and raise money up to the event on Sunday 23rd June 2024.
We'll register your team and competitors on a fundraising platform that will keep track of all your donations and team total
Any shortfall for the full £1,000 entry, must then be met by the business or group before Friday 28th June 2024.
Why you should enter…
✓ Compete in YMCA's It's a Knockout – with the chance to be crowned the 2023 winner of this first annual event
✓ Raise money that will go directly to support young young people in the Newark area in YMCA projects and programmes
✓ Have fun team building, raising the profile of your business or group, AND raising money that helps others
✓ Families, friends, and supporters join you on the day to support your team
✓ Your brand or team name featured on YMCA website and all promotions
✓ Refreshments and networking in the YMCA Village Conference Room after the event.
How you will be making a difference
At YMCA Newark & Sherwood, we know that even a small contribution can make a big difference to the lives of the young people and families we support.
How your donations help:
£10 will sponsor a child to attend a YMCA day camp
£20 will provide new clothes for a vulnerable young person
£15 will give a person a safe place to stay tonight
£15 will buy a birthday present for a child living in YMCA care
£15 will help a young person in their career search
£25 will allow a young person time with a wellbeing counsellor
Donate Today