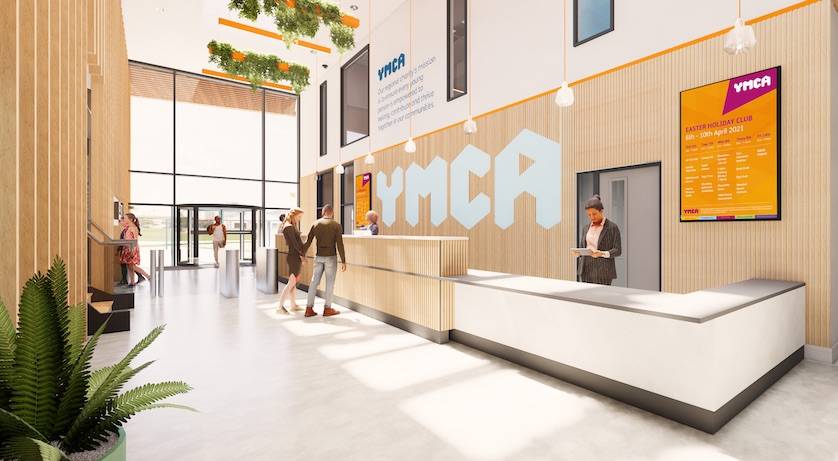 Reception Manager
We're recruiting for a Reception Manager to work at the brand-new YMCA Community & Activity Village in Newark.
You'll lead the reception team and helps ensure the smooth running of the YMCA Village by welcoming visitors and making an excellent first impression.
Send in your CV and apply today
If you think that you'd be a great fit for this role and would be excited to work at our new facilities then you should apply today.
Email your CV
Job description
Job Title Reception Manager
Department: TBC
Responsible to: TBC
Location: YMCA Newark & Sherwood, Community & Activity Village
Hours: 37.5 hours a week, to include days, evening and weekends as required
Salary: £20,475 per annum
Job Purpose
To effectively manage the day to day running of the Reception area, ensuring that visitors and clients receive an excellent, professional and high-quality service from the Reception Team at all times.

To manage all bookings ensuring that the Reception Team are processing all enquiries accurately.

Produce, manage and operate the reception rota, checking future planned absences, planning cover when necessary.

Effectively managing the Reception Team.

To be a key holder and open & close the village as required.

To ensure the Reception area is tidy and ensure adherence to all Health & Safety requirements.

To assist with any enquiries, bookings, complaints and requests where necessary.

To support the development of an organisational culture that puts our Christian Core Values – Caring, Honesty, Respect and Responsibility – at the centre of all we do.
Principal Responsibilities
To manage, develop, coach and support Reception staff including undertaking regular informal and formal supervision meetings, annual performance reviews and session observations. Managing staff Continuous Professional Development (CPD), identifying training needs and facilitating training opportunities and progression routes.

To ensure that bookings and membership requests are passed on to the appropriate service areas in a timely manner.

Build positive working relationships with customers so they feel welcome and valued.

Undertake a wide variety of reception duties where required to include but not limited to: handling of money, answering phone calls, making bookings, handling queries, data-entry and following daily checks and procedures, configuration and development of the CRM system with the Digital Innovations team

To ensure the Reception Area is operating to all Health & Safety standards and ensure requirements are met and any issues are highlighted to the Facilities Team as soon as possible.