YMCA Newark Café
The YMCA Café is officially open!
Situated on the ground floor with views out onto the Stadia Football pitch, the YMCA Cafe at the Village is an ideal space to meet with friends or have a base to work. Serving locally sourced food prepared on-site with a range of hot, cold and alcoholic beverages.
Open seven days a week, the cafe is run on a not-for-profit basis, with parts of the proceeds going back to the YMCA Newark & Sherwood, enabling it to continue working to improve the lives of young adults and communities across Nottinghamshire.
Café Opening Hours
Monday-Friday: 9am-6pm
Saturday: 10am-5pm
Sunday: 10am-4pm
Opening hours will extend in due course.
Food served from 10am until 5pm.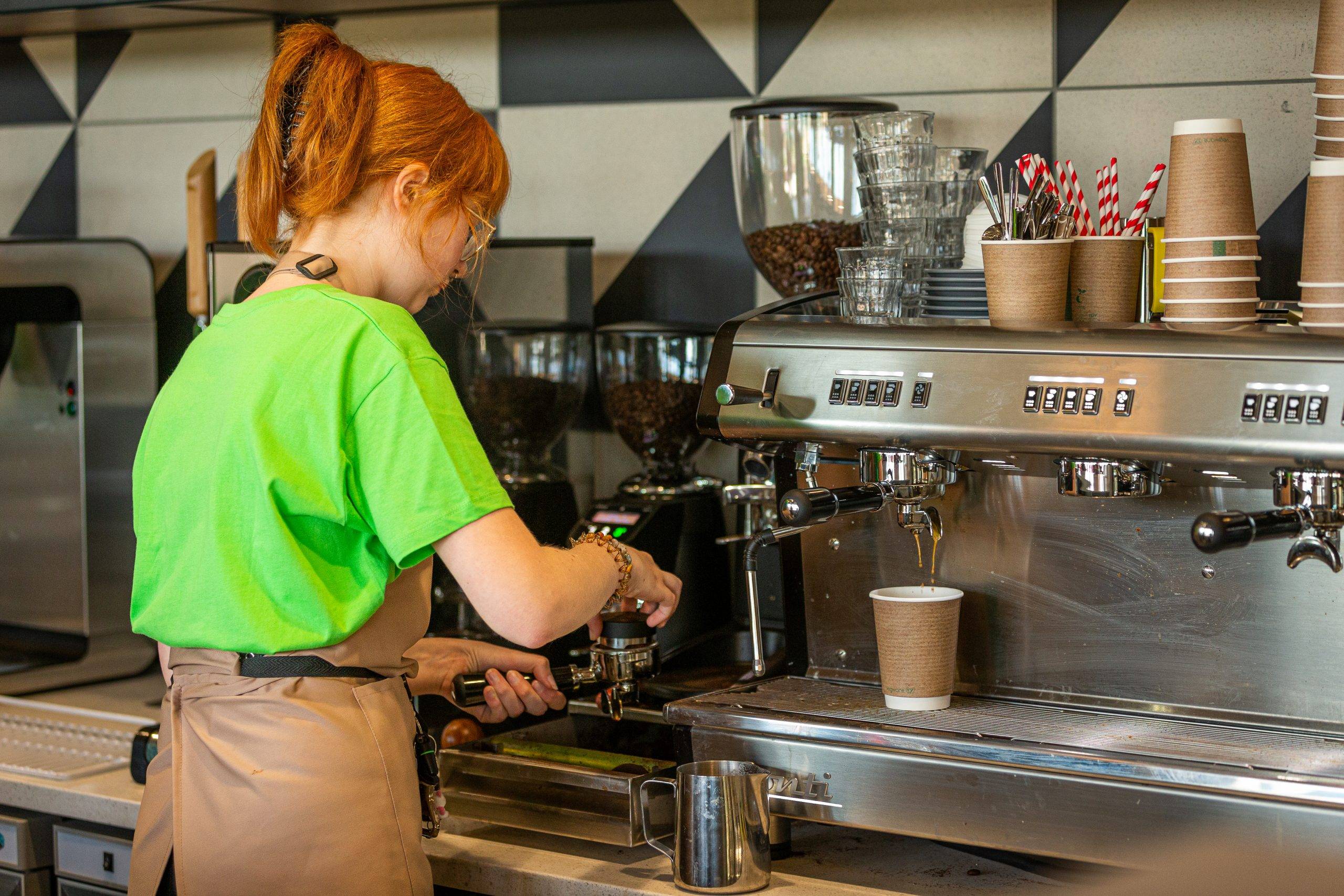 Menu
Our menu will champion the finest regional ingredients and award-winning suppliers, which will change throughout the year to showcase seasonal flavours.
A vibrant brunch and food menu will include; wholesome bites, seasonal salads, small plates and much more.
View our menu
Sample menu
Menu's will change and vary depending upon the seasons. Our menu offering will expand in due course.
Bakery & Breakfast Bar
The pastries – croissant/pain aux raisin/cinnamon swirl
Our house special cake selection
Toasted sourdough teacake
Sourdough toast – with butter & our homemade jam
Granola with local natural yoghurt
Altholl brose
Our filled breakfast wrap
All Day Brunch
Chorizo hash – fried potatoes, seared chorizo, caramelised onion topped with poached egg
Breakfast bowl – bacon, black pudding, fried potatoes served with smashed eggs on toasted sourdough
Avocado, sauté onions, mushrooms & diced tomato on rye bread
Seasonal mushrooms, onion and tarragon on toasted brioche
Small Plates & Bowls
Spicy meatballs, roast aubergine & butterbean with tomato ragu
Hash – chorizo, baby potato, red onion with bravos sauce
Sautéed seasonal mushrooms, wild garlic & tarragon cheese gratin
Chicken Caesar salad, pancetta & sourdough croutons
Feta, glazed fig, pomegranate & mint salsa with vegetable cous-cous
Salmon, fennel & summer greens orzo salad & toasted superseeds
Sandwiches – Served on locally baked artisan bread
Local ham, fig & onion jam, sun-blushed tomatoes
Coronation chicken, topped with honey & toasted almonds
Beetroot infused smoked salmon, pickled cucumber, lemon mayo
Wensleydale cheese & sweet carrot chutney
Smoked salmon, lemon mayo, wild leaves & pickled cucumber
For Younger Tummies
Pasta with homemade tomato sauce
Picnic – sandwich, carrot sticks & dips, apple slices, sweet muffin
Pizza omelette: cheese, tomato & basil with carrot sticks
Mini meatballs bowl, tomato and vegetable sauce, grated cheese
Oven-baked chicken strips, dipping sauce with carrot fries
Write us a review us on Tripadvisor
We would love to hear your feedback from your experience at the YMCA Café. Please write us a review on Tripadvisor so that we can improve future experiences and keep up the good work.
Review on Tripadvisor
FREE Wifi
FREE high-speed Wifi is available in the Café making it an ideal space to work from or for a business meeting.
Local suppliers
The finest regional ingredients and award-winning suppliers, which will change throughout the year to stay seasonal.
Destination venue
A brand new industrial inspired venue perfect for socialising, working, a trying new seasonal foods.