Youth Climbing
Alongside the Village's amazing Climbing facilities, YMCA runs a number of purpose-designed Climbing sessions for young people of all abilities. All sessions are supervised by qualified YMCA staff, here to keep you safe and help you have fun while reaching your goals!
What's on for young people
Youth Climbing Pricing
Wild Climbers and NICAS sessions
Wild Climbers Sessions for ages 5-7
Our Wild Climbers sessions are for young climbers for ages 5 – 7. It  aims to build key skills, such as coordination, balance, confidence and team work.
Sessions run on:
Tuesday 4pm-5pm
Wednesday 4:30pm-5:30pm
Saturday 12pm-1pm
Price:
£60 for a 6 week block booking with membership/£70 without membership
NICAS Sessions for ages 8-18
Our NICAS sessions are aimed at ages 8 – 18 these sessions are designed to develop young climbers throughout their youth.
Sessions run on:
Tuesday 4:30pm-6:30pm
Thursday 4pm-6pm
Friday 4pm-6pm
Saturday 10am-12pm and 1pm-3pm
Prices:
£50 for a 6 week block booking with a Villager Youth membership/£90 for a 6 week block booking with Supporter membership/£115 without membership
Group Sessions
Our group booking sessions are ideal for schools, parties, and groups of up to eight adults who want to try climbing for the first time. These 1.5-hour sessions are supervised by a coach and include bouldering and rope climbing.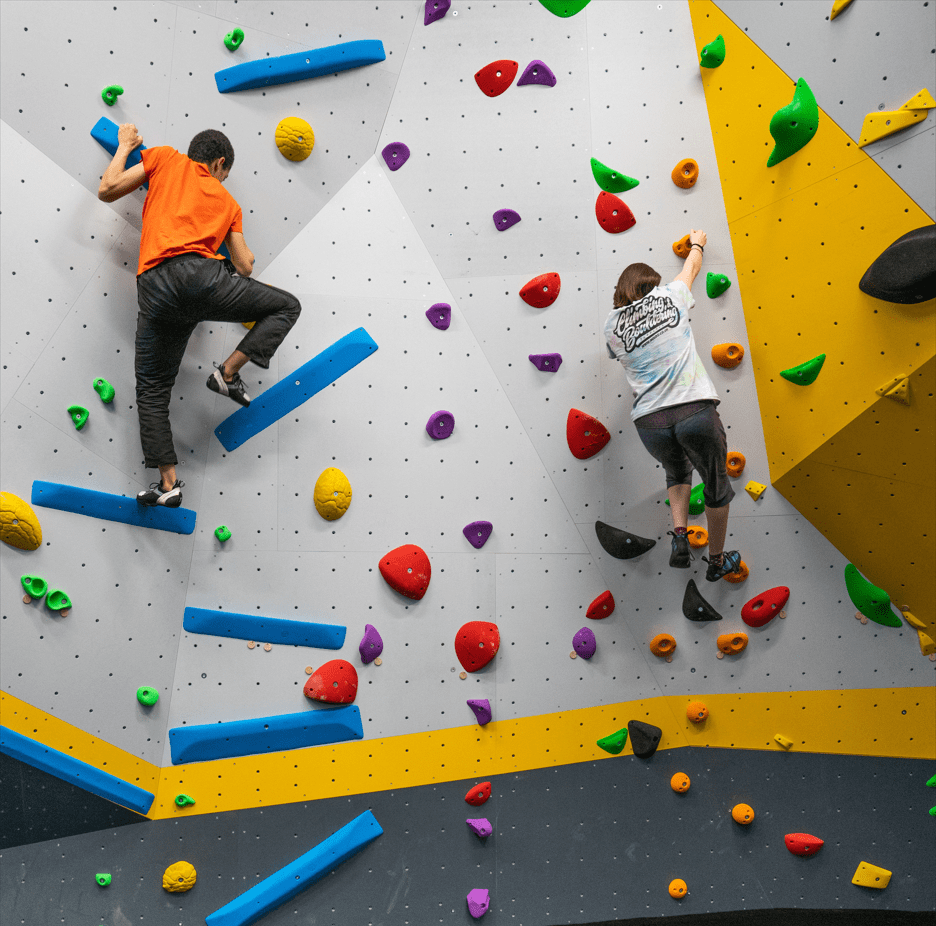 Climbing Safety
Learn More
Acknowledgement of risk forms