Performing arts to inspire and develop young people
YMCA Creative Academy is a programme of workshops focused on building creativity, confidence and industry skills within the creative and performing arts.
Our sessions are open to young people of all schools aged 11-17, and provide an open, non-judgmental space to engage with industry professionals in a collaborative, creative environment.
What to expect from Creative Academy
Drama, dance & singing workshops
Hone your skills, practice techniques, develop resilience and build confidence in your art form!
Get creative and perform!
Have the opportunity to devise your own work and work towards showcases with other YMCA Creative Academies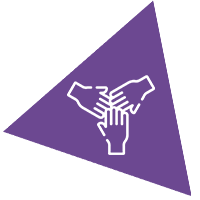 Be part of a community
Sessions are lively and enjoyable, shared with like-minded young people and led by industry professionals
Weekly sessions
Our Creative Academy is open to young people aged 11-17.
From dance and drama sessions to art techniques, creative writing, and producing their own merchandise, every moment will be filled with excitement and discovery. In our spacious dance and art studios, a nurturing atmosphere, we ensure that each participant feels inspired and comfortable to express their unique talents.
Location
Dates & Times
Price
Session
Dance Studio
Tuesdays
4:30pm – 5:30pm
£4 per session
Performing Arts
– Explore and develop acting, singing, and dancing skills.
– Creative writing for scripts, lyrics, poems and monologues
– Team building games and activities
Art Studio
Thursdays
5:45pm-6:45pm
£4 per session
Creative Arts
– Design and produce a range of merchandise.
– Learn a variety of art techniques; painting, prints, ceramics and much more
– Explore urban-graffiti artwork creation
Dance Studio
Thursdays
4:30pm-5:30pm
£4 per session
Performing Dance
-Master dance disciplines; jazz, contemporary and commercial
– Create captivating choreography for dance routines
– Engaging, movement-filled sessions and expressive dance workouts
February Half-term Workshops
Performing Arts, Dance, Music, Art, and Creative Writing Workshops
When: 12th February – 16th February 2024
Price: £110 for the week
Schedule: Monday – Friday
Time: 10am – 3pm
Book Now
Scholarship Programme
Everyone should have a fair chance to discover who they are and what they can become.
YMCA's Scholarship programme is bedded into the ethos of YMCA's youth holiday programmes as charity run, not-for-profit services. The initiative provides financial accessibility to families who may otherwise not be able to attend, with costs part covered by charity grants and generous community donations.
Young people who attend on a scholarship enjoy the same incredible experience as everyone else.
Learn more & apply
Meet The Team
Introducing Christina, our YMCA Creative Arts Lead on our Creative Academy programme.
With over 15 years of experience, teaching dance, drama, singing, and performance skills to people of all ages, Christina is deeply passionate about the local youth community.
Outside of this Christina enjoys performing within the local community with her most recent role being portraying Dorothy from the musical "Wizard of Oz" at the Newark Palace Theatre in March.
Christina firmly believes everyone, regardless of age or ability, should have the opportunity to experience the Performing Arts and develop their creativity. She ensures a safe and positive environment for every young person to develop their skills and techniques, upholding the YMCA belief that everyone should have a fair chance to discover who they are and what they can become.
Make an Enquiry