With over 50 years' experience working with the NHS and local authority, David has served in the public sector most of his adult life and brings a wealth of finance and life experience to his new role.
Having first become involved with the wider YMCA movement 13 years ago when he did agency work after early retirement, David has now been working as an accountant for two GP practices four-days per week since 2016 and is keen to proudly sport his YMCA name badge once again.
David explained: "I was invited by Nottinghamshire YMCA's then-CEO Will Wakefield to join their Board in 2008. Having served nine years for the charity, I only retired in 2018 because I had served the maximum term. Since joining the organisation, I have continued to see Nottinghamshire YMCA grow incredibly to where it is now.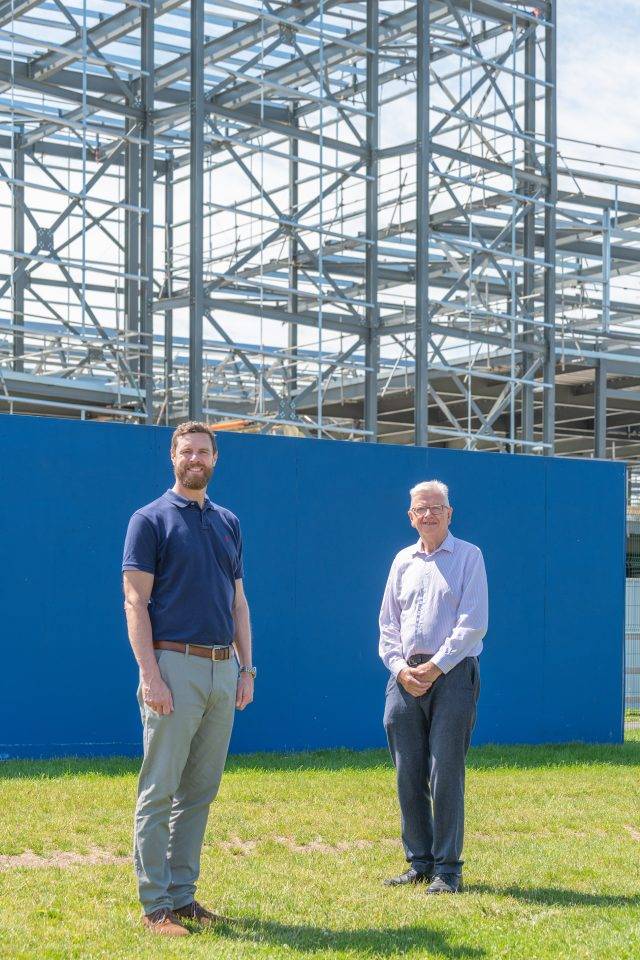 "When the new YMCA Newark and Sherwood charity branch was set up, I warmly accepted the charity's invitation to help support the values and needs of people in my hometown. YMCA understands the importance of representing Newark and Sherwood people at all levels – being local, I know the area well and enjoy shared experiences with individuals living in our community.
"I live five minutes from the YMCA Village and love to go on bike rides past the site, particularly during lockdown when it was great to get fresh air and see the project evolve. So many local people exercise and cycle past the site, and I just know they will benefit greatly from this diverse hub of community activity."
With frameworks for the main building already in place, the YMCA Community and Activity Village is preparing to open in Spring 2022.
David added: "I'm very much looking forward to seeing the finished product and translating my strong financial background and Christian faith into the boardroom to help inspire positive change.
"Getting the Village up and running will be such a good advert for the wider opportunities that YMCA offers young people and families. It will be so lovely to go around the Village once it has launched and chat to people about what they think and their priorities.
"The YMCA Village offers such scope and possibility for young people (who otherwise may congregate around town) to have a change of life movement and direction. By listening to what young people really want and harnessing their energies into the Village to give them something positive to enjoy, we can help channel them into activities such as athletics, cycling and football and avoid pathways into drugs and anti-social behaviour.
"When I attended the YMCA Village's opening of the football pitches in 2019, it was very apparent this is already an ideal place for young people to develop and grow. It is a lovely spot in Newark and it will be so great to watch this project develop to offer something different for young people in the area."
Todd Cauthorn, Executive Director at YMCA Newark and Sherwood, said: "David's local knowledge alongside his wealth of experience in facilitating financial sustainability of third and public sector organisations will make him a real asset to the fast-moving progression of our ambitious project in Newark.
"We are incredibly excited to have David onboard and know that his pre-existing investment in the YMCA's mission will help to steer our movement with our core values of caring, honesty, respect and responsibility at heart for the young people we support."
Recruitment for further trustees is underway with more announcements to follow in due course.