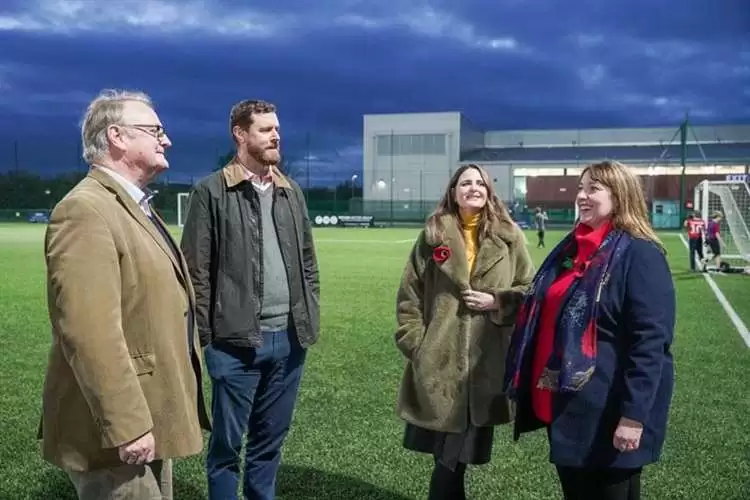 The funding aims to help reduce anti-social behaviour (ASB) in Newark by identifying ASB hotspots and creating YMCA-led sport and outreach opportunities that offer alternative positive pathways for young people at-risk of falling victim to such behaviours.
The grant will enable the YMCA charity to deliver two sports evenings plus one with an outreach worker between November 2021 and March 2022 in a bid to tackle youth social exclusion. In addition, the charity will work closely with the police and other local stakeholders – including local councillors and schools – to identify those at risk or already engaged in ASB. They will signpost young people to inclusive activities available locally, including a young person led sports and social programme delivered at YMCA's Community and Activity Village, in Newark.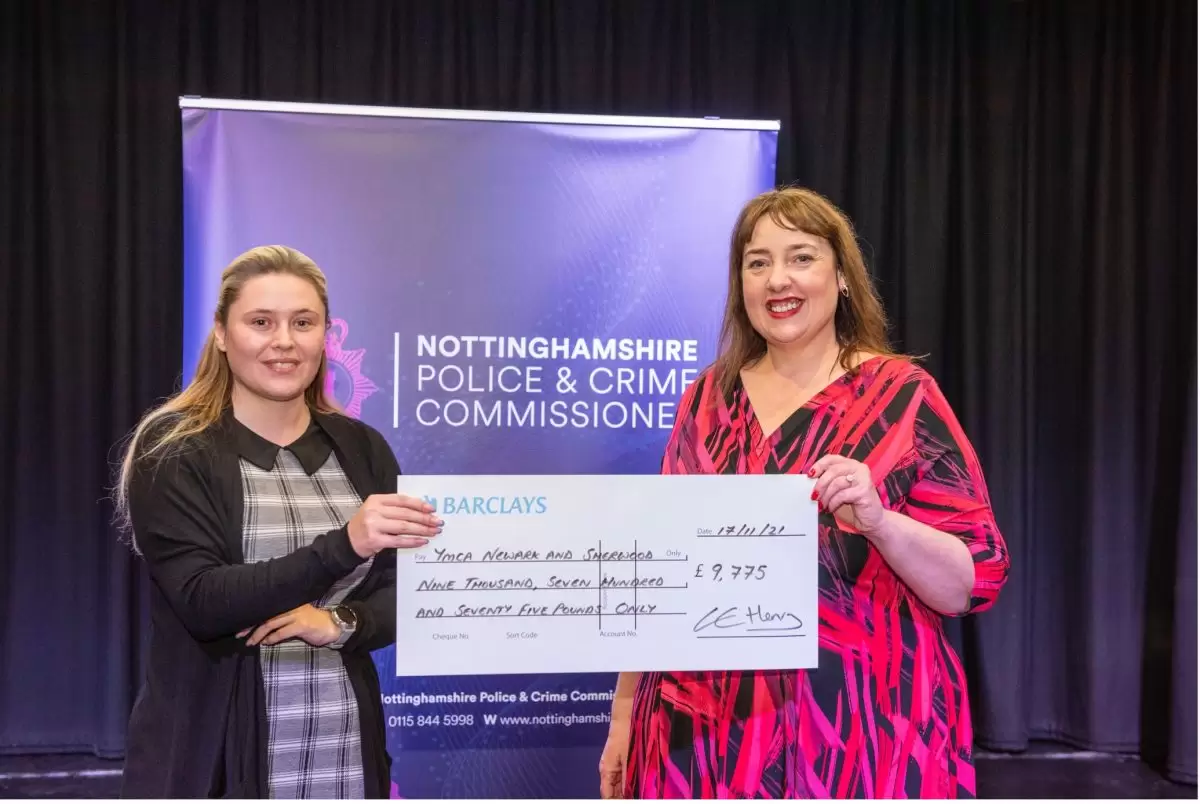 The YMCA team was pleased to welcome Nottinghamshire Police and Crime Commissioner Caroline Henry and Councillor Keith Girling to the YMCA Village on Friday 5 November to discuss ambitious ideas for transforming the lives of young people in Newark and the surrounding areas.
Todd Cauthorn, Executive Director at YMCA Newark and Sherwood, spoke to The Commissioner about plans to expand the charity's youth football initiative, while developing and facilitating more tailored youth sporting activities in the local area.
Todd said: "Our aspiration is to support and inspire potentially vulnerable young people across our community to ensure they have a place to belong, contribute and thrive in Newark and our surrounding areas.
Todd Cauthorn explains plans for youth development at the YMCA Village
"Thanks to the PCC's valued funding support, we will provide a range of community-led motivating activities for young people, in addition to engaging hard-to-reach social demographics across as many diverse communities and groups as possible.
"These opportunities will help to further our charity's commitment to tackling the root causes of anti-social behaviour by energising young people with positive alternatives that will boost their youth development and ability to live more healthy lifestyles."
The Make Notts Safe Fund is part of the Commissioner Henry's wider plans to assist the work carried out by organisations within communities to improve safety across Nottinghamshire.
The Commissioner said: "It has been great to be out today meeting with the YMCA team here and the young people that directly benefit from their work, and even having a chance to have a go at football myself!
"Preventing crime is one of my key priorities as your Commissioner, which is precisely what the youth football initiative seeks to do through engaging young people through sport. I am delighted the funding I made available through the Makes Notts Safe Fund will enable them to deliver more preventative work.
"This fund puts the power back in the hands of organisations on the ground to help us deliver real change by funding projects that have a tangible impact on making residents feel safer.
"I look forward to seeing the impact of the projects funded through the Make Notts Safe Fund on communities across Nottinghamshire as I work with our third-sector organisations to tackle crime and support victims."
Outdoor sporting facilities at the YMCA Village currently include everything from state-of-the-art 3G football pitches and an Athletics Track to multi-use games areas. More opportunities will become available for young people once the main community building opens in Spring 2022 as they will have access to provisions such as digital media suites and a full climbing and bouldering centre.
To get involved or support the YMCA Village's youth initiatives, please visit: https://ymcanewarksherwood.org