Adult Climbing
We offer a range of climbing activities for adults who are eager to try out this exciting and challenging sport.
We're passionate about climbing and want to make sure that our adult climbers have a safe and enjoyable experience when they visit our facility. If you have any questions or want to find out more about our programmes, please don't hesitate to get in touch. We look forward to seeing you!
Adult Climbing Pricing
Group Sessions
Our group booking sessions are ideal for schools, parties, and groups of up to eight adults who want to try climbing for the first time. These 1.5-hour sessions are supervised by a coach and include bouldering and rope climbing.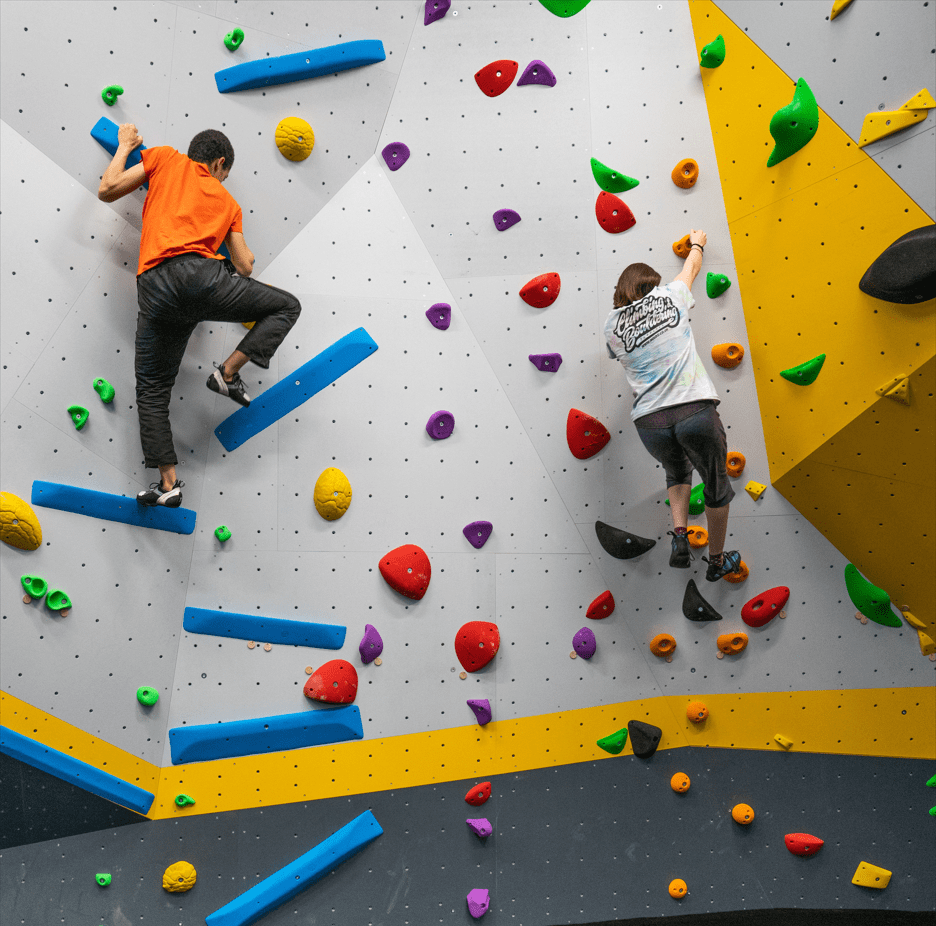 What is a 'competent' climber?
A Competent Climber is someone who is an experienced climber aged 18 and above who is competent to climb unsupervised and can be responsible for themselves. Competent climbers sign a waiver to say they're competent and complete a short induction with our staff on their first visit.
When you first visit us, our team will ask you some key questions to understand your competency level.
Have you climbed unsupervised at other climbing centres?

Do you know how to tie yourself in and competently belay your partner?
If you have any questions, feel welcome to come and talk to the climbing team.
Climbing Safety
Learn More
Acknowledgement of risk forms