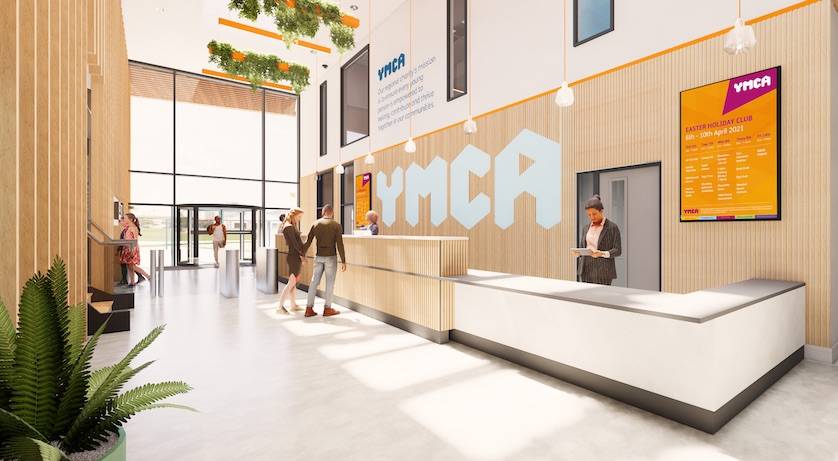 Part-time Receptionist
We're recruiting for receptionists to work at the brand-new YMCA Community & Activity Village in Newark.
You'll welcome visitors to the Village and help make an excellent first impression.
Reporting to the Reception Manager you'll be part of a team that helps ensure the smooth running of the YMCA Village.
Send in your CV and apply today
If you think that you'd be a great fit for this role and would be excited to work at our new facilities then you should apply today.
Email your CV
Job Description
Job Title Receptionist
Department: TBC
Responsible to: Reception Manager
Location: YMCA Newark & Sherwood, Community & Activity Village
Hours: 22.5 hours a week, to include days, evening and weekends as required
Salary: £11,604.06 per annum
Job Purpose
To ensure the practical administration of the village is undertaken and be the first point of contact for all users.

Support Community & Activity Village staff by performing daily admin roles and to keep all supplies for the Village facilities stocked, such as stationary and promotional materials.

To provide assistance and enhance the customer experience for all, building excellent relationships with customers.

To support and assist any activities taking place at the Community & Activity Village based on the needs of the individuals on site.

Perform a wide variety of administrations tasks including data-entry, documentation, printing, filing duties and compliance checks.

To act as key holder as required, opening & closing parts of the Community & Activity Village for users.

To assist in keeping the reception area tidy and ensure adherence to all Health & Safety requirements

To assist with any enquiries, bookings, complaints and requests in a friendly, professional and timely manner.

To support the development of an organisational culture that puts our Christian Core Values – Caring, Honesty, Respect and Responsibility – at the centre of all we do.
Principal Responsibilities
To have an awareness of the bookings for the Community & Activity Village, supporting with facility changeovers as required to ensure a good experience for all users.

To be the first point of contact, handling any issues that may arise from customers.

To remain calm during busy periods whilst multi-tasking to ensure the best service for customers.

Build positive working relationships with customers so they feel welcome and valued.

Actively promote the YMCA membership and deliver tours of the facilities to members of the public.

Undertake a wide variety of reception and administrative duties to include but not limited to handling of money, answering phone calls, processing bookings, handling queries, data-entry and following daily checks and procedures.

To adhere to all H&S standards and ensure requirements are met and any issues are highlighted.