"I've done things I never thought I'd do"
After a brave first journey from the children at Magnus Academy, on September 4ththe second Crew of volunteer sailors took to the helm in Plymouth for the YMCA Tall Ships Adventure.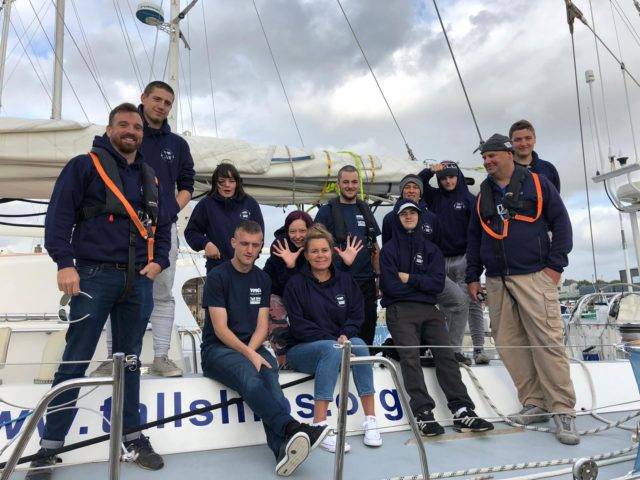 This group of under 23s was formed of users of YMCA supported accommodation across the county, who kindly gave their time to support a fundraiser to give more opportunities to young people like them. "[The YMCA] can open doors for you and show what skills people had that they didn't know about" shared 20-year old John.
Taking on one of the most challenging stretches of the YMCA Tall Ships Challenge, the Crew tackled unforgiving waves and seasickness as they passed Land's End. Despite the challenges, it was a unique and valuable challenge.
"I've learned a lot – now I know how boats work, and also how beautiful England really is."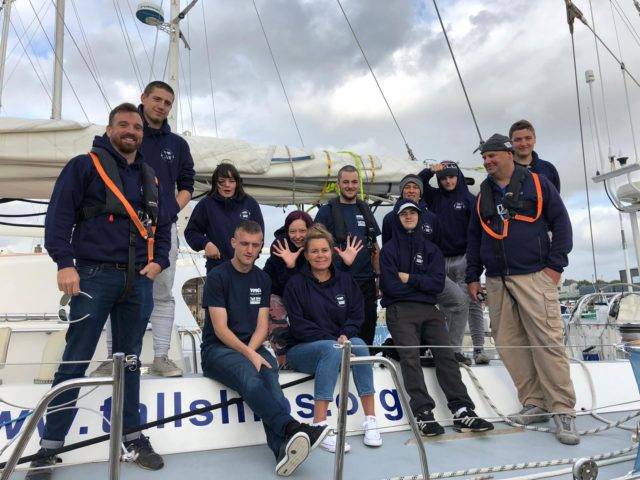 John, young sailor
Alison, aged 18, expressed the freeing feeling of seeing wild dolphins off the Cornish coast, meeting new people and dangling her feet into the water.
Much more than just a sailing experience, Aaron, aged 21, explained how the experience helped him to learn more about himself. "I learned how to sail a boat, how to do all the different jobs to make it sail, but I also made new friends. I overcame seasickness and raised the sails – which was really challenging."
"I learned to be more patient" continued Aaron, "and it helped me to learn how to work as part of a team. It was really confidence building."
In their ship diaries, 'confidence building' was something that was shared again and again. Hand in hand with this, when asked "What do you think some of the challenges are for young people right now?", most of the Crew highlighted becoming independent and making friends as some of their main concerns.
Alongside these, concerns were raised around themes of work, education and poverty.
YMCA England and Wales' report 'Family Misfortunes' (2016) found that 29% of children in the East Midlands were living in poverty, while 52% of homelessness was found correlate with poverty (Homelessness Rapid Evidence Assessment, 2019).
These statistics highlight YMCA Newark and Sherwood's vision for the Community and Activity Village in Newark. Through facilitating a place designed to support youth wellbeing, health, education and social mobility, the YMCA aims to tackle systemic challenges such as poverty through positive opportunity for everyone.
All the funds raised from the YMCA Tall Ships Adventure goes towards building the Community and Activity Village, whilst the trip itself has facilitated incredible experiences for all the young people on board.
23-year-old Harry shared in a vlog, "It's been tough, physically and mentally. I've done things I never thought I would do. I can't put into words how rough it's been! My biggest achievement was definitely conquering my fear of heights – I was 10ft up the mast, hoisting the sail."
"Never in a million years would I have done that, but in the spirit of the moment I said yes and I did it. It was rough – the wind was swinging me about, but I still managed to do it. I got there in the end."
You can show your support for the young people taking on the YMCA Tall Ships Adventure by donating on the JustGiving page.
The next leg of the trip named "Community Champions" is sailing from Cardiff to Liverpool, with a Crew made up of individual volunteers from Newark and Sherwood.