The YMCA Community and Activity Village in Newark has announced it will open its flagship Café on 12 September 2022, offering delicious seasonal, local produce with a menu crafted by Head Chef David Ross, a local resident who has lived in Newark for 20 years.
The fully licensed Café sits at the heart of the new Community & Activity Village and provides a welcoming space for local residents to connect over nourishing food and drink that is affordable, with part of the profits going back into the charity.
Stewarts Coffees, based in Nottinghamshire, supply artisan coffee, along with speciality teas and hand-picked beverages. All ingredients in the Café are locally sourced and seasonal, while all takeaway packaging is fully compostable and biodegradable.
Designed by award-winning local architect firm Benoy, the space takes inspiration from Newark's industrial past, with polished concrete floors, exposed ducting and corrugated iron panels. This is complemented by the landscaped outdoor seating area designed by local landscape architects Influence, which includes a children's play area and overlooks the Stadia football pitch.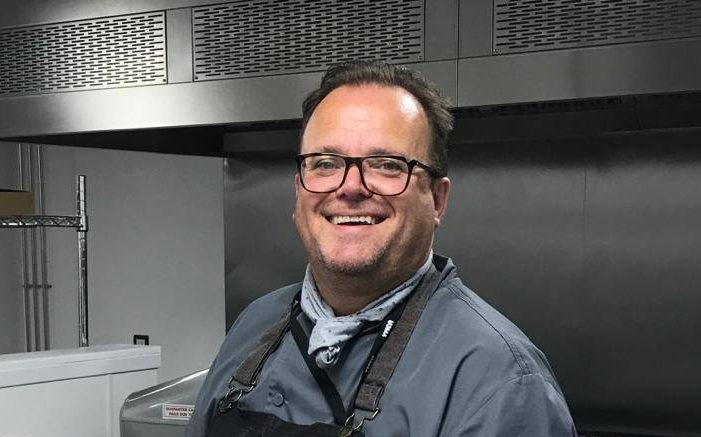 "David Ross, who brings with him 30+ years' experience and who formerly held a Michelin Star, said: "We want the Café to be the first port of call for our community, providing a space in which to gather, socialise and feel connected to those around you. We have carefully crafted a menu which changes throughout the year and champions our incredible local area and its suppliers, while still being affordable and accessible to people of all ages. "Food brings people together, it creates conversations and brings a moment of joy to your day. We wanted to maximise on this and create a unique space that nourishes the mind, body and spirit and I can't wait to share this with the local community when we open our doors on 12 September.""
David Ross
The Café is run on a not-for-profit basis, with proceeds going back to the YMCA Newark & Sherwood, enabling it to continue working to improve the lives of young adults and communities across Nottinghamshire.
Alongside the Café, which has free WiFi throughout, there is an events space and function room with capacity for around 80 people, which can be hired for parties, business events, fundraisers, and match days.
The Café will be open seven days a week and is open to the public and to anyone using the facilities at the Village.