With lockdown restrictions lifting, we enjoyed speaking with girls football coach David Pounder about the benefits of youth sport, pandemic challenges and the reopening of our YMCA Community and Activity Village in Newark on Monday 29 March.
Playing sport at YMCA in all weathers
Dave first began volunteering with Newark Town Football Club's under-14s girls team when his daughter signed up, and the club can't wait to hit the pitch running when the facilities reopen for business this month.
Various teams that sit under Newark Town Football Club have been training on the YMCA Village facilities since they first opened, with Dave's team kicking-off their first season together on the pitches this year.
"With everything that is going on, it's a real enjoyment to see the happiness of the girls and their parents at training each week," Dave explained.
"We have a weekly one-hour slot and turn up to play in all weathers, regardless of wind or rain, so the pitch floodlights are great for when it gets dark in the winter months. As we expand with more teams coming onboard, our need to book out more pitches more regularly will grow."
Empowering girls in sport
"Girls football has really boomed over the past few years and is one of the fastest growing take-up sports in the country," said Dave. "Some of our young participants this season have never played football before and our aim is to help them understand the sport.
"While boys are often more encouraged to learn basic ball-kicking skills as soon as they can walk, we are recruiting girls quite late in their youth development so there is an extra challenge in trying to generate interest. Many of our girls have a quiet personality to begin with but, the more we train, the more they come out of their shell and can talk to us with ease. It's certainly a learning curve for me and it's been so fulfilling to see them grow."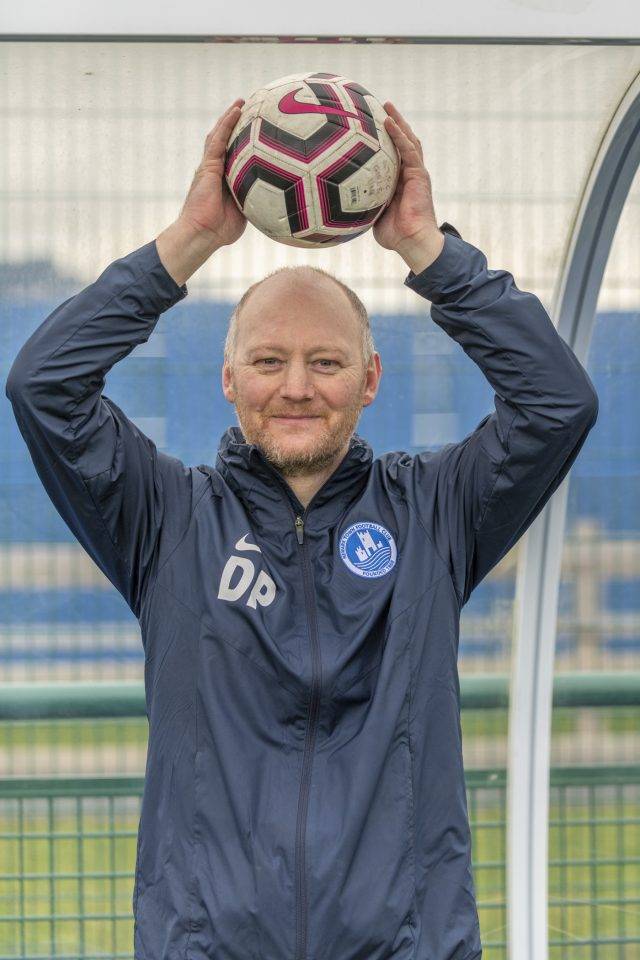 The team sports a wide mixture of young people with 14 girls currently signed on from six different secondary schools across Newark and the surrounding areas.
"The social aspect is really good and the girls all get on tremendously well," said Dave. "It's the same with their parents, who all come along to the YMCA Village every Friday night for practice then support our matches on a Sunday. The important thing is that it's not about winning every game; it's about getting girls outside in the fresh air to develop a passion for sport, meet different people and get active and healthy together.
'Good quality pitches with caging and floodlights'
"Lockdown has been difficult, particularly for our under 14s age group as they are teenagers who are quickly turning into young women with life worries ranging from body changes to exams," said Dave.
"It's a fine balance and girls dropping out is a risk so having strong facilities is really important. It's great that YMCA offers such good quality pitches with a lovely new surface plus proper caging and floodlights. Exercise is so important for everybody but especially young girls who haven't even been able to go out and enjoy team-building activities with friends due to lockdown."
With the YMCA breaking ground on the Village's main building February 2021, even more benefits are planned for when the Village is complete in Spring 2022. Football will form part of a bigger community picture for empowering young people and families to belong, contribute and thrive together.
'Future of YMCA Village is fantastic'
"The community venue is still in its infancy but the potential for what the future of the Village holds is fantastic," Dave continued. "As the build develops, the accessories will be a real nicety for us. The launch of the community café will be incredible as parents can enjoy socialising with a cup of tea in a warm and welcoming environment whilst we are getting stuck-in with football outside."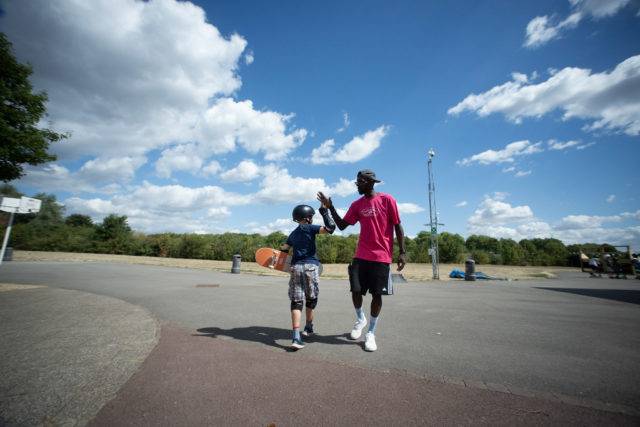 "Prior to this venture, Newark and the surrounding areas didn't have these kinds of facilities and it will be positive to see it evolve so grassroots clubs don't have to travel for good quality facilities. We are also looking forward to getting the girls involved with wider team-building activity areas of the Village such as the climbing walls to help broaden their horizons further. The YMCA Village is really needed and it will be a lively busy place once completed."
Mental and physical benefits of exercise
Dave explained: "Getting young people off their mobile phones for physical fitness, socially mixing with others and understanding a healthy diet is good for mitigating mental health, anxiety and stress."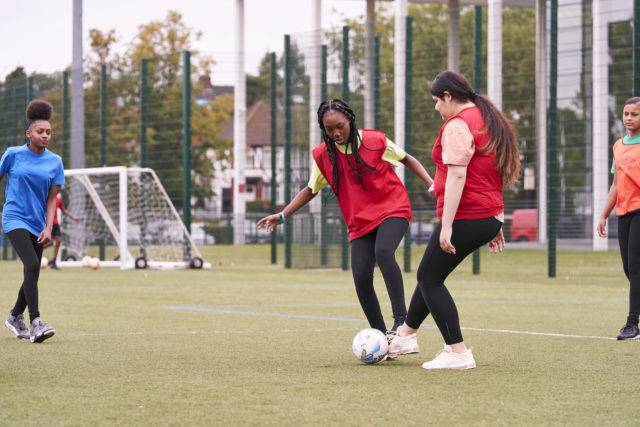 "Team sports are a great release, particularly football, as you don't need to be the best – it's not about that; it's about working together and improving yourself with small developments. Our football team gives a sense of support, so it will be great to start up the sessions again soon.
"Every single girl always has a smile on her face and turns up for every session, even in the rain, and so I will always continue to volunteer while our activities make them happy."