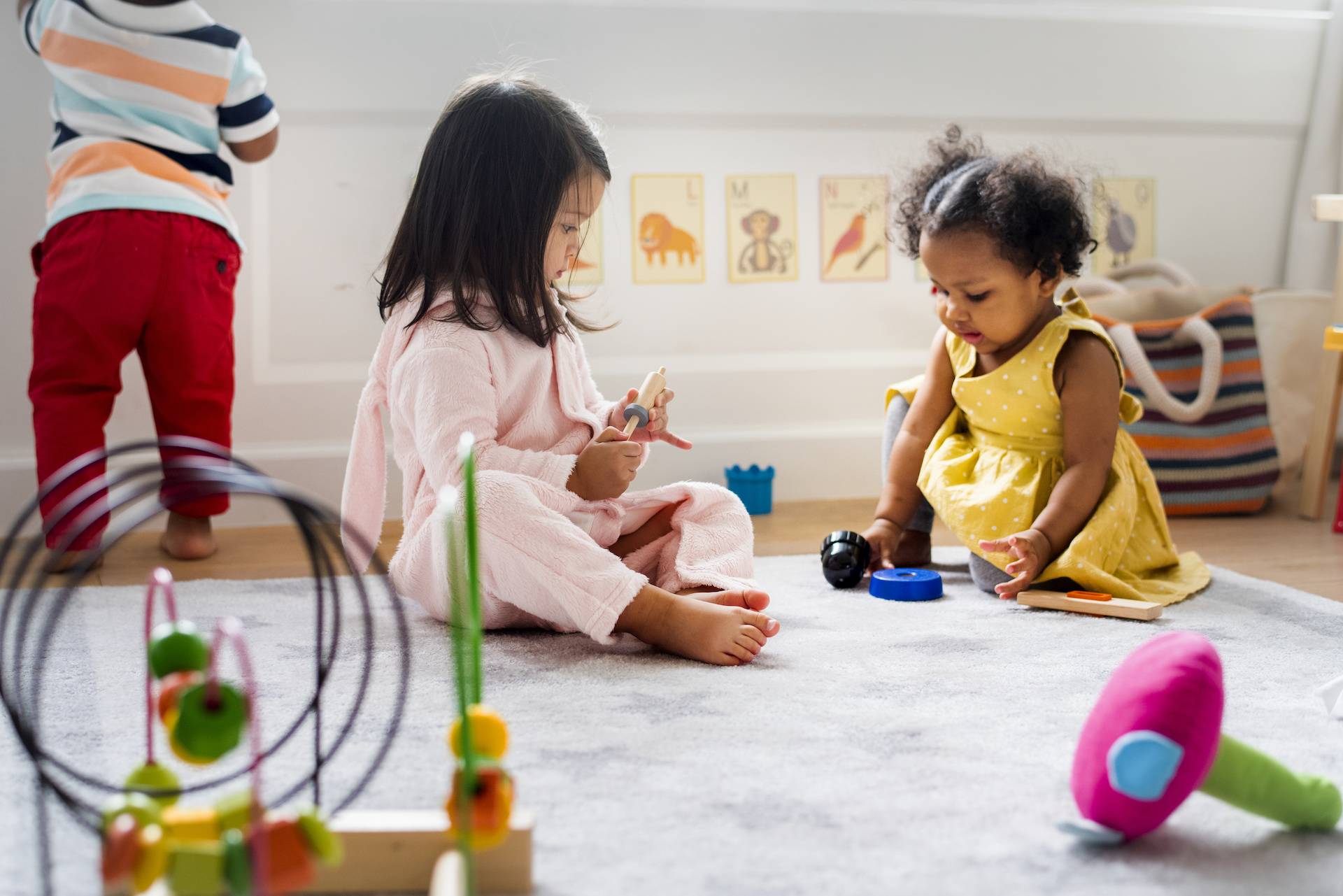 Nursery Assistant
As part of our brand-new Community & Activity Village in Newark, we are very excited to be opening our early-years YMCA Nursery welcoming babies, toddlers through to pre-school age children.
We are looking for Nursery Assistants for each room in our Nursery to join us on this wonderful adventure. You will be an instrumental figure in the setting up and running of this fantastic setting.
This is a really exciting and unique opportunity to get involved from the beginning of a fantastic community project.
Do you love working with children?
Are you passionate about creating an engaging, stimulating environment for them to play, learn and grow?
Have you got experience of working in an Early Years setting or are looking for your first job in childcare since studying a relevant qualification?
If any of these are true for you, this is the perfect time to join our brand new team in our lovely new Nursery!
Send us your CV and apply today
If you think that you'd be a great fit for this role and your experience can demonstrate an ability to provide high quality care and education for children apply today.
Send your CV
Job description
Job Title: Nursery Assistant
Department: Children, Youth and Families
Responsible to: Childcare Manager
Location: YMCA Newark & Sherwood Community Activity village
Hours: 27.5 hours per week
Salary: £13,637 per annum
Job Purpose
To support the day to day running of the Nursery.

Assist the Nursery Team in delivering the highest quality care and education for all children to achieve and maintain an Outstanding Ofsted judgement.

To have up to date knowledge and understanding of the requirements of the Early Years Foundation Stage (EYFS) Framework.
To support the development of an organisational culture that puts the YMCA's Christian Core Values – Caring, Honesty, Respect and Responsibility – at the centre of all we do.
Principal Responsibilities
Ensure high quality inclusive childcare is continually provided.

Deliver a suitable learning programme in line with the EYFS that offers a wide range of learning experiences.

Ensure all daily routines are adhered to.

Liaise and support parents and carers, ensuring they are well informed of their child's progress.

To ensure that the facility is a safe, clean, welcoming and stimulating environment undertaking cleaning tasks where required.

Support the Nursery Team in evaluating the effectiveness and quality of the services provided, recommend changes when necessary.

To comply with Health & Safety requirements and legislation, ensuring that risk assessments are completed as necessary for activities, equipment and environment.

Ensuring that all YMCA policies and procedures including behaviour management, safeguarding children/adults and health and safety are fully adhered to.

To support the administration of first aid when required, ensuring accurate records are maintained.

To keep abreast of relevant local and national government policy/ legislation in relation to childcare including Ofsted regulations.

Ensure excellent customer service is provided and queries or complaints are dealt with in line with organisation policy.

Provide efficient administration, collect required data and maintain appropriate and relevant records as required by regulatory bodies.

Any other duties deemed suitable by the Nursery Management Team.