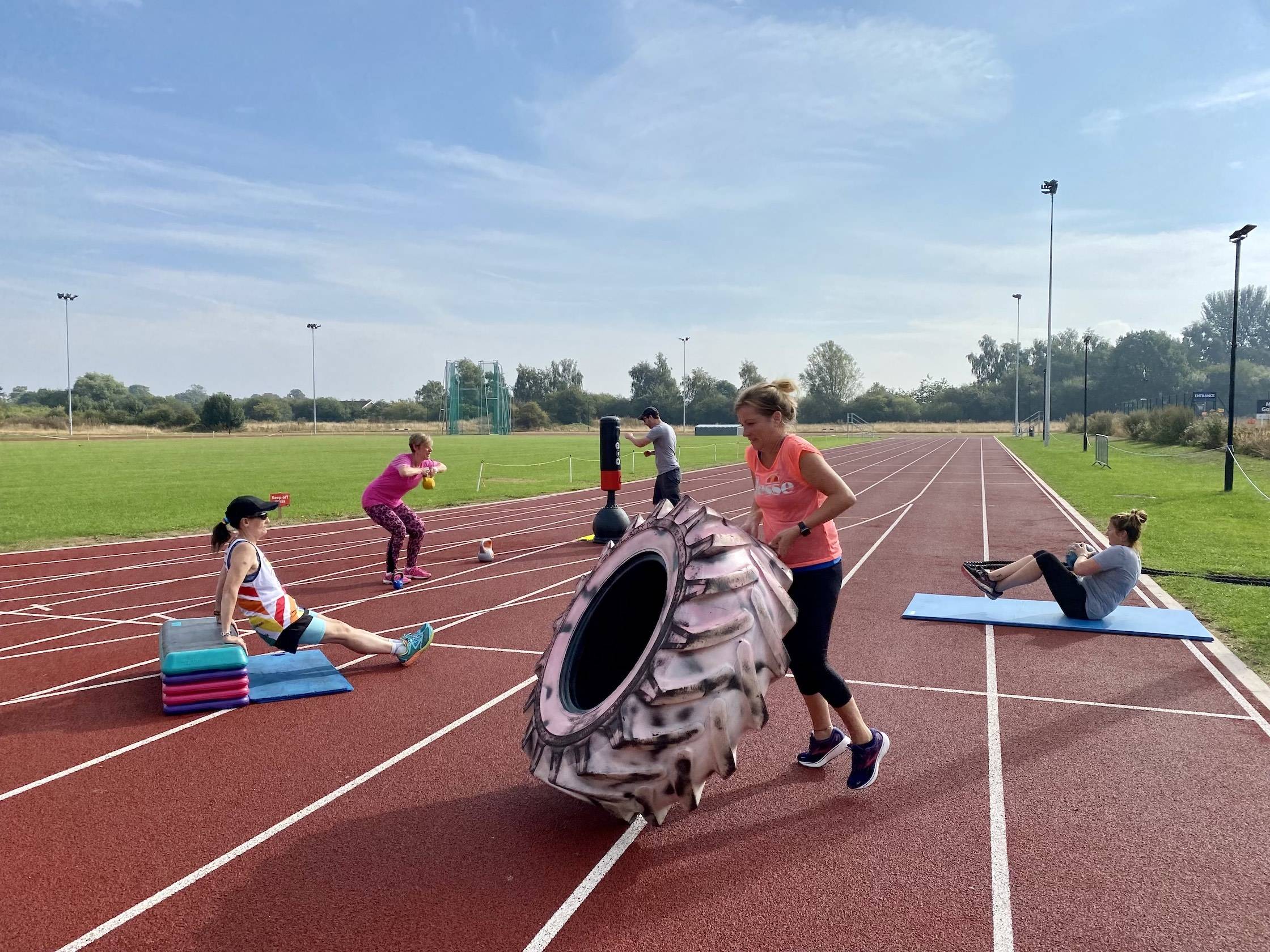 Outdoor Fitness
We have a range of outdoor activities that will help improve your wellbeing and fitness here at the Community & Activity Village.
Join us for Bootcamp, Walking Football or our Y-Running sessions  For adults with young children you can bring along your pushchair and utilise the 400m athletics track
Our classes are fun and welcoming, a great place to meet new or old friends to exercise together.
Book our Facilities
IDEAL FOR:
Individuals
Improving fitness
Wellbeing
Exercising with friends
Personal training
Y-Running
If you're training for an event or want to energise your day, come along and train on our track for just £2 per session:
Weekdays AM
Monday to Friday 7:30am – 10am
Wednesday 7:30am – 11am
Weekdays PM
Monday 7pm – 9pm
Wednesday & Friday 4pm – 6pm
Saturday & Sunday 9:30am – 11am
Join likeminded runners and enjoy the feel of our professional 400m rubberised floodlit track.
The track is available to book at all other times for £6 per session
Call to book
Book online
Set your fitness goals
Our YMCA Bootcamp is every Tuesday 6pm to 7pm.
We welcome all fitness abilities to these friendly sessions.
Just £2


Call to book
Book online
Exercise with your children
Our smooth rubberised 400m running track mean that you can set your own pace with your pushchair and improve your fitness levels whilst exercising with your little one.
Monday to Friday from 7:30am – 10am (Wednesday until 11am)
Just £2
Call to book
Book online