YMCA Newark and Sherwood are pleased to announce that pre-registration is now open for parents and carers to register their interest in the charity's state-of-the-art children's nursery ahead of its launch this summer.
The new Ofsted-registered facility, named YMCA Nursery at the Village, will cater for 92 children from babies and children – ranging three months to five years – in six spacious age-appropriate early years rooms. Situated on the ground floor of the new YMCA Community and Activity Village in Newark and Sherwood, the setting benefits from a fully fitted onsite kitchen, milk kitchen, sensory room and large, landscaped outdoor space for the children to enjoy. The environment is designed as a neutral, calming space where naturalistic learning and developmental will be the focus.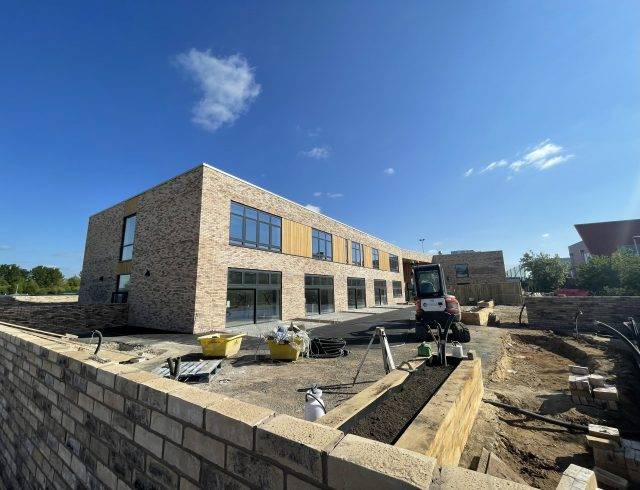 Catherine Shotton, Assistant Operations Manager for Early Years and Childcare at YMCA Newark and Sherwood, said "The YMCA ethos is centred around offering children and young people a place to belong, contribute and thrive and the nursery will be the starting point in a child's journey to building fundamental skills and values that will set them up for life. Our child-centric approach puts children first, supports them to find their passions, and builds an environment that encourages and nurtures everything that is unique and special about them."
The onsite dedicated and qualified team will manage all wellbeing and support needs of each child and their family. In addition to running a parent and carer forum, YMCA will also host regular family drop-in sessions where parents and carers can play and get involved in activities with their child.
In addition, the wider Village will offer an inclusive community environment for the whole family, where visitors can access wellbeing, exercise, work and hospitality benefits, such as a community café with landscaped outdoor spaces. Offerings also include rock climbing, strength and conditioning gym, football, outdoor sports, dancing and bike skills, among others.
Early open days prior to the full opening of the YMCA Village will take place in July, and parents, carers and families are being asked to pre-register their interest to receive further information and an invite to the upcoming open days.
Pre-register your child by visiting: www.ymcanewarksherwood.org/nursery.
Useful Information:
Opening Summer 2022 for children aged 0-5 years old
Open 7.30am-6pm every weekday
Flexible pricing options and funded places are available