The transformational project on Lord Hawke Way, which is now in phase two of construction works, will provide facilities and programmes that focus on empowering local young people to belong, contribute and thrive.
Influence Environmental was chosen as landscape partner on the project by YMCA Newark and Sherwood in 2017. The company's designs include sensory gardens for children and their families to enjoy, the planting of specific plants and trees and a wildflower meadow – all to attract pollinators such as bees and butterflies.
The landscape is designed to support the learning of children within the Village. It is also hoped that creating habitats that enable pollinators to thrive will encourage them to populate wider urban spaces and support habitats in other areas in and around Newark.
Designs for phase one of the YMCA Village, which saw the creation of outdoor provisions such as the 3G football pitches and a six-lane athletics track, included the retention and enhancement of grassland and landscape habitats.
Shona Hatton, Associate Director at Influence, said: "This is a highly exciting and important facility which will positively impact many young lives for years to come, not just physically but mentally too.
"As a team, we listen to the needs of the end users of our projects and focus our landscape designs to meet those needs. Sensory gardens are a joy to be within and provide opportunities to stimulate the senses, both individually and in combination. They are an excellent place in which to learn and relax, and I'm sure the community will enjoy them at the Village.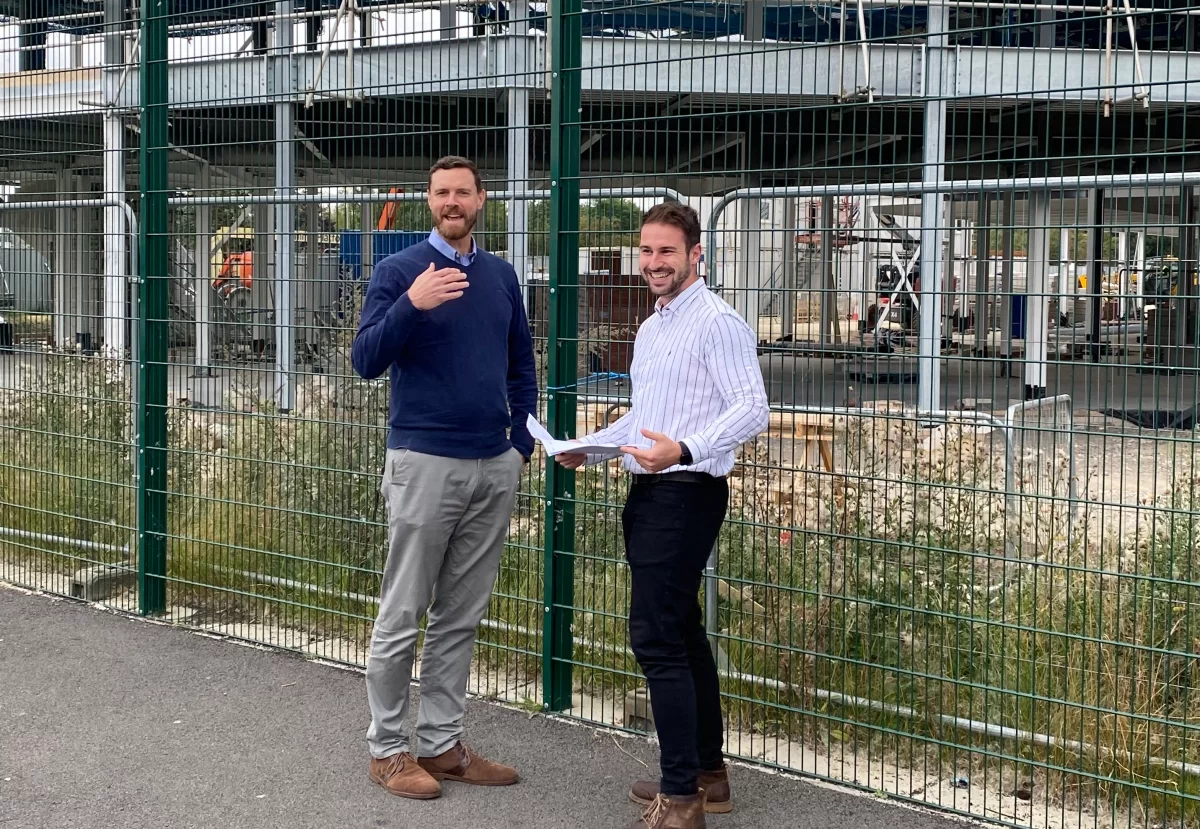 "Being a Newark-based practice, we are really pleased to be working with YMCA to create its vision and to be able to make such a positive impact in our local community. The YMCA is dedicated to providing and enhancing sport and family facilities, and its belief that everyone should have the opportunity to reach their potential is something we wholeheartedly believe in."
Influence has provided landscape technical and construction drawing, and initially conducted a detailed planning application for the site at pre-planning stages.
Todd Cauthorn, Executive Director at YMCA Newark and Sherwood, said: "Environmental sustainability and the conservation of our outdoor nature spaces play an important role in our charity's commitment to championing social responsibility.
"We want to reconnect children with nature, and it is encouraging that Influence is similarly keen to energise these areas to celebrate the positive wellbeing impact that sensory gardens and tree planting will bring to our community's young people. It will be our pleasure to invite community members to help us sow seeds for the wildflower meadow and grow with us as we shape these new opportunities and facilities together."
The main community building – which will feature everything from an Olympic standard climbing centre and creative art studios to a nursery,  community café and so much more – is on track to open in Spring 2022.