Official construction work is set to begin on the YMCA Community and Activity Village's main building as celebrated by a ceremonial ground-breaking event.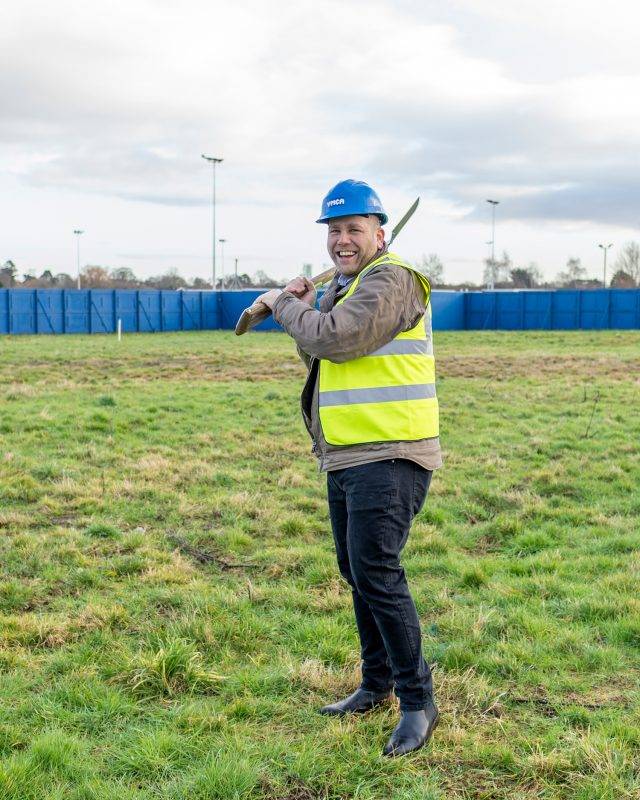 Work will begin this month (February 2021) to establish the foundations and skeletal structure of the Village's main building, located on Lord Hawke Way in Newark, before construction begins on the departmental areas.
Dedicated to promoting youth development and social responsibility in the local area, plans for the charity Village's main building will accommodate everything from youth training, education provisions and health and fitness facilities to a digital media suite, childcare spaces, a community café and much more.
Todd Cauthorn, Executive Director at YMCA Newark and Sherwood, said: "This ground-breaking ceremony marks the beginning of our project's next exciting chapter in Newark.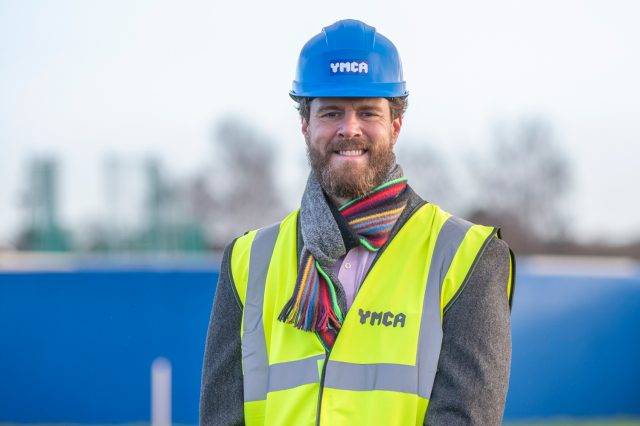 "For the past three years our Village has been an ambitious vision, but we are now about to see the main building grow into a physical reality and develop into a safe, nurturing space where young people can belong, contribute and thrive together.
"We would have loved to invite everyone to be part of this momentous occasion; due to the pandemic, the ground-breaking instead served as a symbol for the positive social change to come, and we cannot wait to welcome our supporters to the Village in person when life feels safer.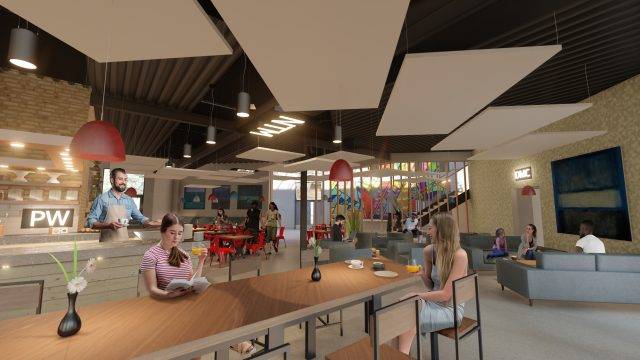 "It is a privilege to be delivering this transformational project for the people of Newark, and special thanks goes out to our loyal supporters and contractors who have helped us ensure progress is being made despite this year's adversities."
R G Carter has proudly provided high quality construction services for nearly a century and is now working alongside RD Architects on the YMCA project.
Jason Wilson at R G Carter, said: "We are delighted to be working with YMCA Newark and Sherwood on their building vision for the local community. It is wonderful to be starting the year celebrating this significant milestone for this much-needed facility, and we look forward to handing over the finished project next year."
Working with many local businesses, the new building has been designed by Lead Consultants Rayner Davies Architects supported by Pulse Consult, Axis M&E Engineers, Tunstall Smith King Structural Engineers and Influence Landscape Consultants.