Tenacious young people enjoyed shooting hoops with an ex-professional basketball player to celebrate the official opening of the YMCA Village's multi-use games areas on Wednesday 18 August.
Tallulah Cartwright (14), from Newark, was one of several young people to learn new skills in a masterclass delivered at the event by professional basketball champion Todd Cauthorn, who played for Sheffield Sharks before becoming Executive Director at YMCA Newark and Sherwood.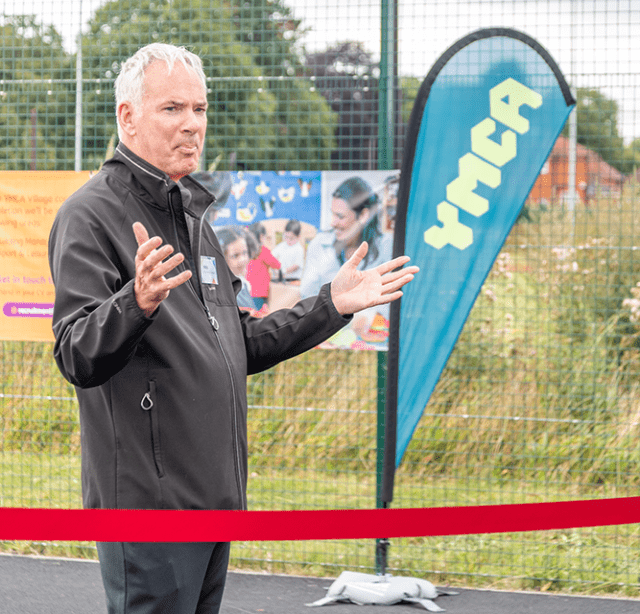 Several VIP local figures turned out for the celebration, which featured a guest speech by newly announced YMCA Ambassador Sir Andrew Pulford, Air Chief Marshal (Retired) GCB CBE., before a ribbon-cutting ceremony marked the multi-use games area facilities officially open for business.
The project, which includes dynamic health and fitness courts for local people of all ages to enjoy, has been made possible thanks to generous funding from FCC Communities Foundation. The facilities were constructed during lockdown with invaluable support from Charles Lawrence Surfaces, Pulse Associates and Rayner Davies Architects.
Todd said: "We are energised by the fresh opportunities these new MUGAs will offer to help local clubs, young people and families get moving and boost their wellbeing through activities such as netball, basketball and tennis to name just a few.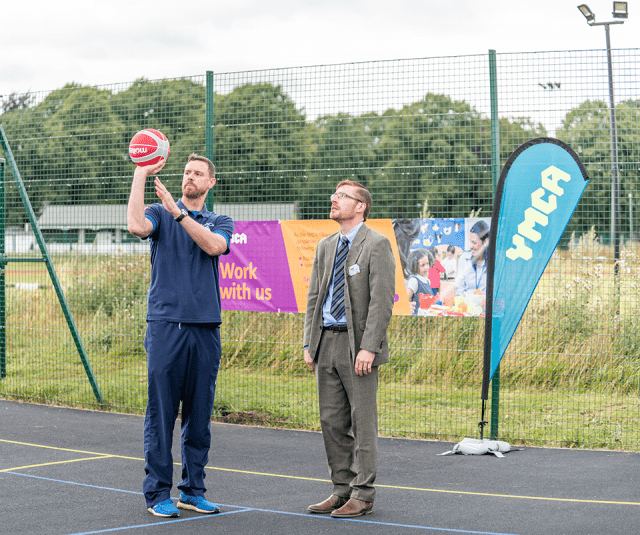 "Basketball has been my passion for decades, and it means a lot to now be in a position where I can share that passion with young people in Newark and pass on my learnings so they too can follow their career dreams through our YMCA Village.
"Public consultations conducted by our charity highlighted a real appetite for these services, and we're pleased to directly support that need by delivering these dynamic provisions. This summer is an ideal time to launch the MUGAs as our community reopens after COVID-19 and many local people are looking to re-start their exercise routines."
Tallulah Cartwright said: "I love getting involved with lots of different sports, and it was great to play tennis and basketball on the new courts at the launch event alongside other young people who will also benefit from the YMCA Village in Newark.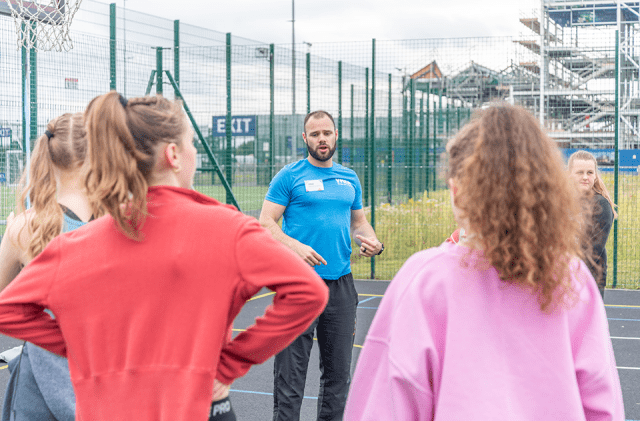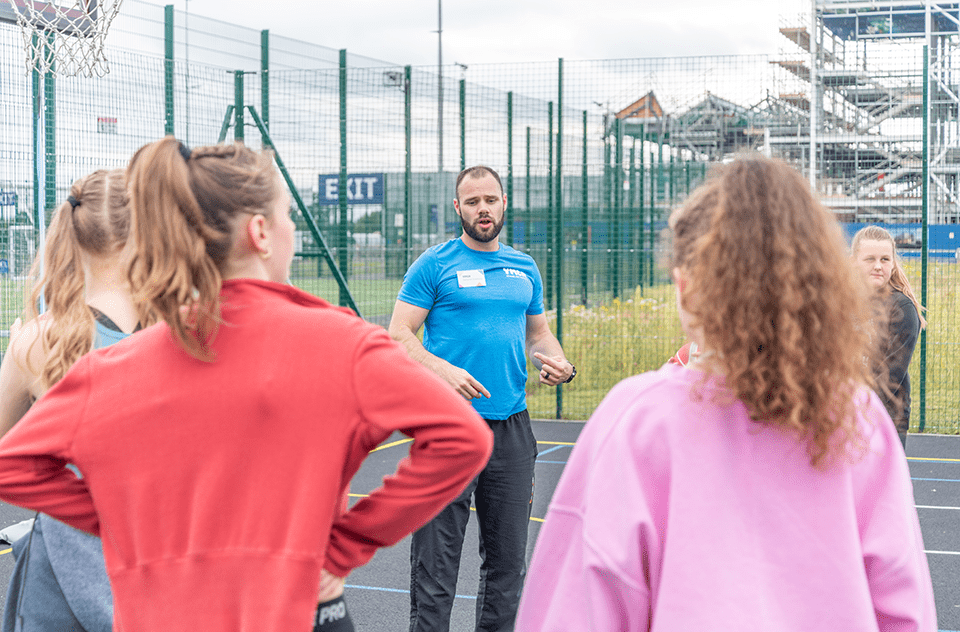 "I already enjoy coming here as my football team trains at the YMCA Village every week, but the new opportunities coming next year will be incredible, especially things like the music offerings that will be taking place in the main community building through Inspire."
The YMCA Community and Activity Village is on track to open in Spring 2022 to empower communities to belong, contribute and thrive together.
Follow the progress by visiting: http://ymcanewarksherwood.org/