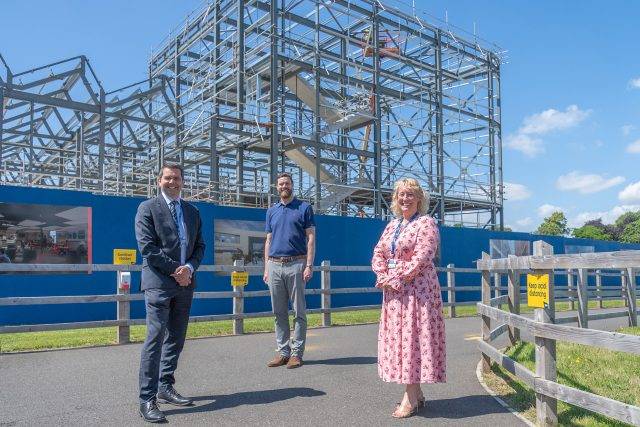 Having signed up as an education partner for the YMCA's Community and Activity Village last year Newark College, which is part of the Lincoln College Group (LCG), can now reveal details of this collaboration that will link up knowledge and resources to open doors for students.
From September 2022, the College's sport and emergency light service provision will be run from the YMCA Village. Adult education opportunities will be accessible seven days a week at the facility, including access to a designated hub to complete fully-funded online courses provided by the College. In addition, 42 apprenticeships will be available in a range of subjects including catering, health and social care, business administration, sport and fitness.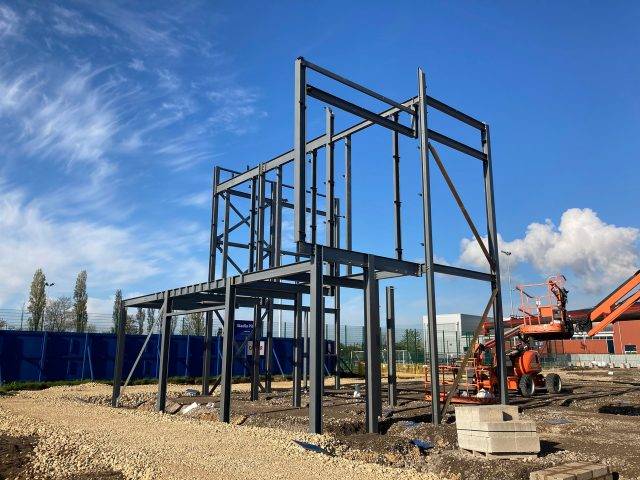 Martin Booth, Director of Education and Training at Newark College and Todd Cauthorn, Executive Director at YMCA Newark and Sherwood, signed the terms of the agreement at the YMCA Village on Thursday 1 July.
Todd Cauthorn said: "Educating young people through dynamic community programmes is the lifeblood of our charity's mission, and so we are incredibly energised by this opportunity to partner with a leading local college to reach and support the needs of even more young people across the region."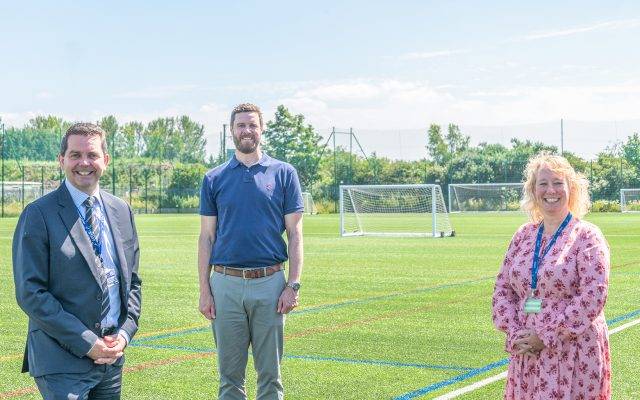 Activities at the YMCA Newark and Sherwood Community and Activity Village focus on three key areas – healthy living, youth development and social responsibility. The Village already houses two 3G football pitches, an athletics track and a multi-use games area, with the main community building's framework already taking shape.
The next phase of construction, which focuses on the main building of the complex, is scheduled for completion in Spring 2022. This will see the introduction of a variety of services, including a nursery, community café, art, music and media spaces, education and apprenticeships, and an indoor sports hall with an Olympic standard climbing wall, among other services.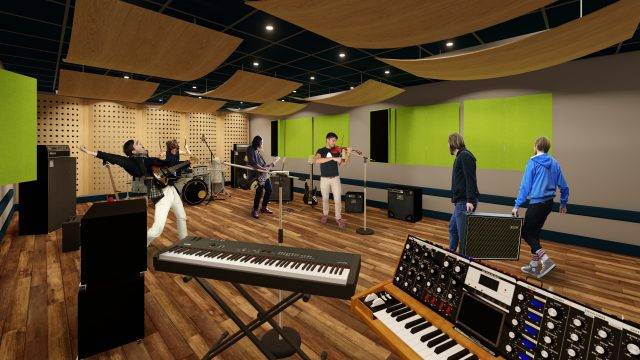 Penny Taylor, Education and Training Lead at Newark College, said: "We're delighted to be expanding the College's provision for the community through our partnership with the YMCA.
"By widening our community education offering, we're giving more members of the public the opportunity to retrain and reskill, or to enjoy further learning to support their health, wellbeing and personal development. In doing so, we aim to facilitate more local people finding work in their local area. We're particularly excited to be running a range of sport and emergency light service courses to utilise the YMCA's first-rate facilities."
Newark College is one of several local education partners that YMCA is excited to work alongside in Newark, Sherwood and the surrounding areas.
Watch this space!