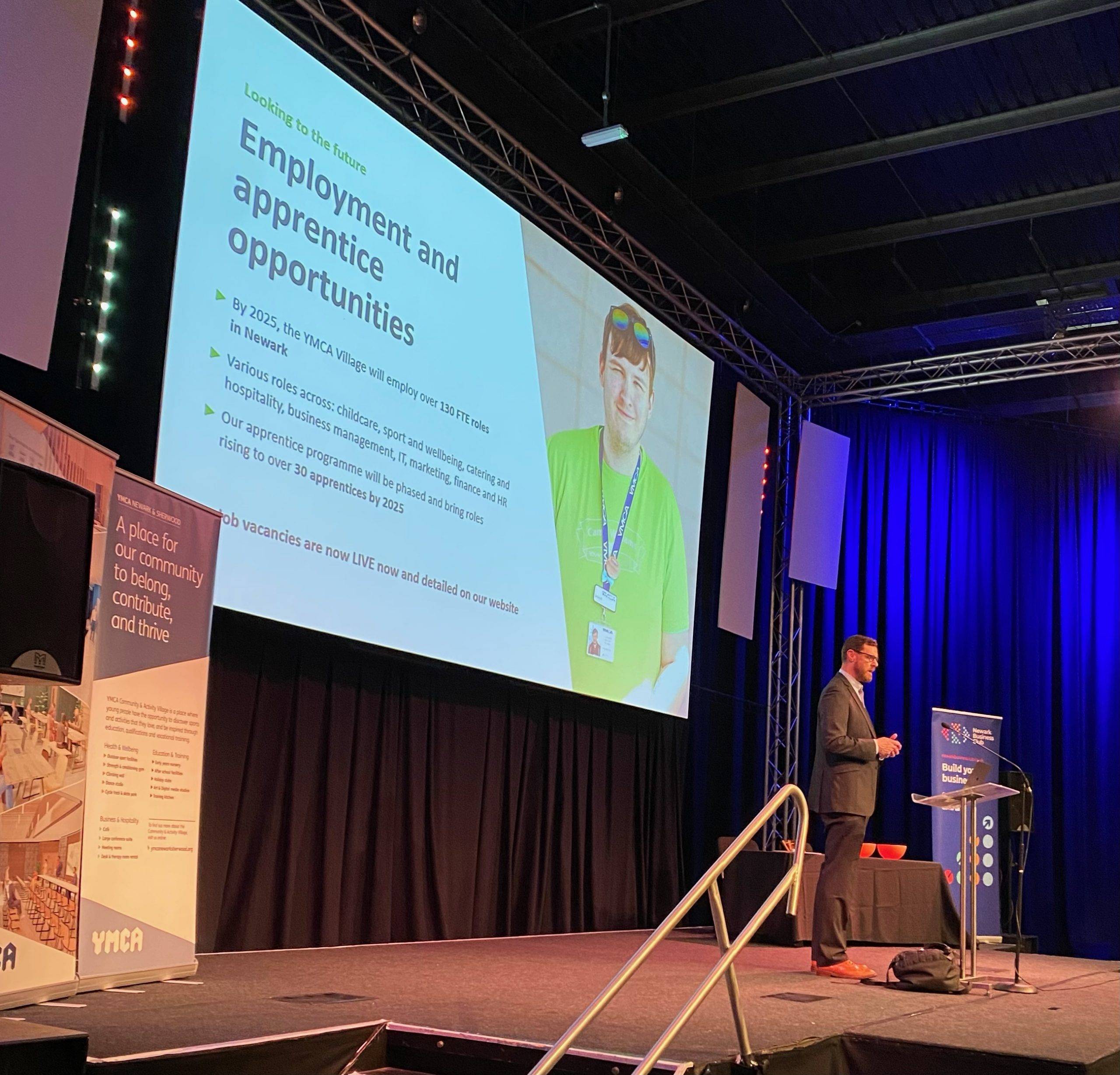 YMCA Newark and Sherwood was joined by over 100 local businesses and community partners this week as the charity was named Newark Business Club's official sponsor for May 2022.
Chaired by Kevin Guthrie, the monthly Newark Business Club is one of the leading business clubs in the East Midlands and provides a forum for over 100 local businesses to come together for networking opportunities at the club's breakfast meetings.
As a not-for-profit movement committed to promoting youth development through social responsibility and healthy living initiatives, YMCA Newark and Sherwood Executive Director Todd Cauthorn took to the stage during this month's event to present an update on progress being made at the YMCA Community and Activity Village on Lord Hawke Way.
With a shout out to key supporters in the audience – ranging from Natalia Hart from You Can Do Sport Academy to Oliver Wheeler from Influence Environmental, whose company is landscaping the Village's outdoor spaces – Todd celebrated all the community benefits that are on the horizon. Penny Taylor, Newark College Lead for Education and Training, also spoke at the event and added her support to our charity's vision in Newark.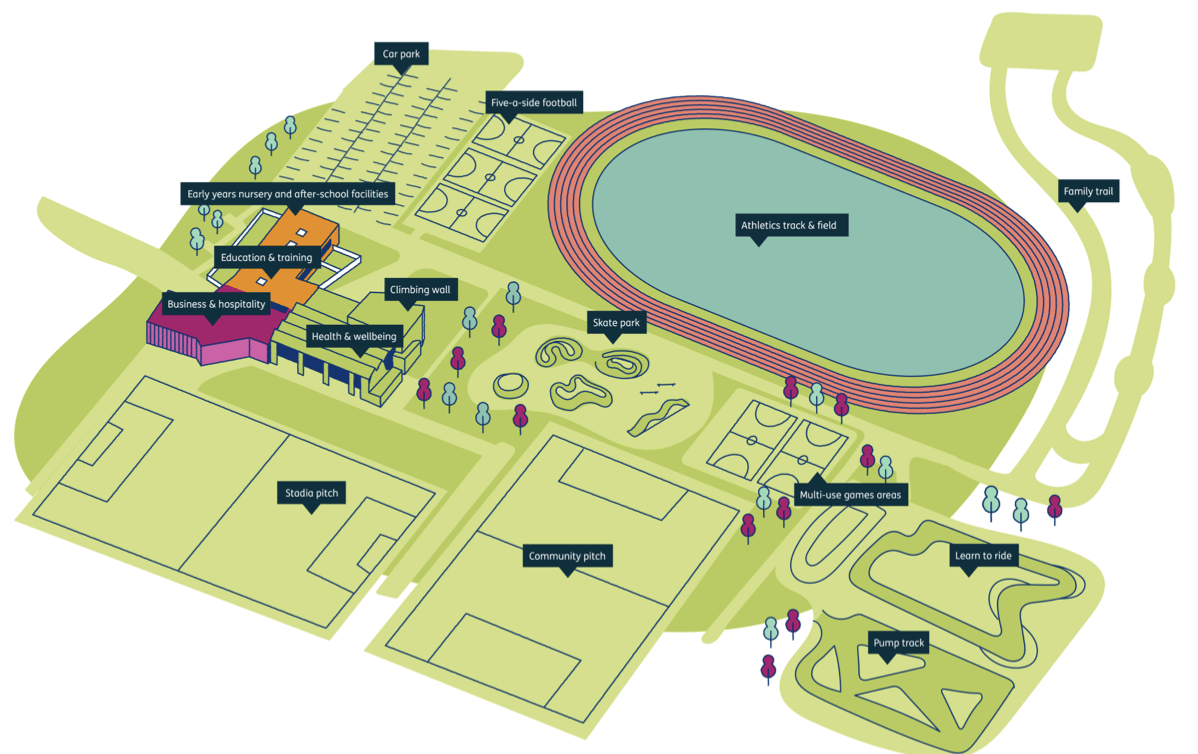 Families, young people and sportspeople will soon be able to enjoy a plethora of activities and services at the new complex, including everything from therapy rooms, hireable offices, climbing centre and digital media suites to indulging strolls through the wildflower meadows before taking a spin on the strength and conditioning gym equipment. All programmes are geared towards nurturing holistic health and wellbeing in addition to elevating environmentalism.
Pre-registration is also officially open for parents/carers to explore the purpose-built YMCA Nursery at the Village wing, which will cater for 92 children from babies and children – ranging three months to five years – in six spacious age-appropriate early years rooms. The environment is designed as a neutral, calming space with a focus on naturalistic learning and development.
Todd Cauthorn, Executive Director at YMCA Newark and Sherwood, said: "We're proud to be presenting at Newark Business Club as this month's sponsor, and we're energised by every organisation who continues to believe in our ambitious vision to transform what is on offer for Newark's next generation.
"This event is a great chance to come together with the countless fantastic local business partners who have helped to us drive forward our goal of empowering young people to belong, contribute and thrive in their communities. I'm pleased to confirm that progress at our YMCA Village's main community building is moving at pace and we are preparing to open our doors to you all later this year.
"Whether you are a climber, a parent, a sports lover, a coffee drinker, an office worker or a job hunter – we literally have something for everyone and we cannot wait to welcome each of you through our doors soon."
The YMCA team was also delighted to unveil their new service showreel in celebration of the dynamic facilities and programmes soon to be on offer at the Village's main community centre, which is due to open to the public this Summer.